Crazy Toyota i-Road hits Tokyo for tilting urban trial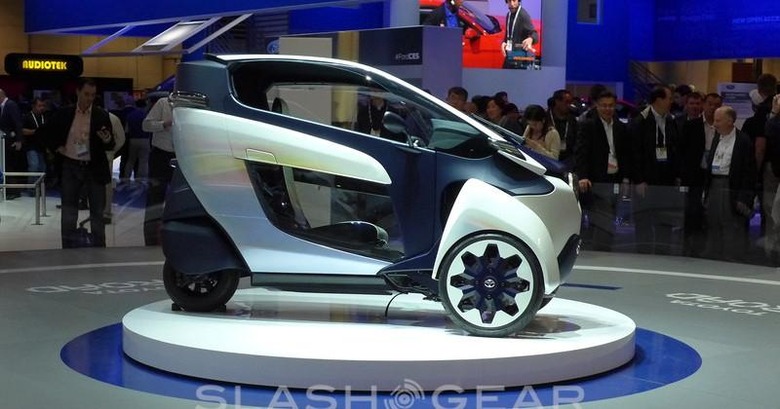 Toyota has dispatched a small fleet of its i-Road electric "personal mobility vehicles" into public testing, the first of a multi-city trial to see just how practical tiny tilting three-wheelers could be for urban users. The i-Road, announced last year, will show up on Tokyo streets first, with ten of the 300kg two-seaters having been specially modified from the initial version we tried in Japan recently.
The i-Road measures just 2.4m long and sits two people in tandem. Its two front wheels can tilt for better cornering, like a scooter, while its twin electric motors can power it up to 37mph. This time around, Toyota has made a few tweaks for better visibility and handling, too.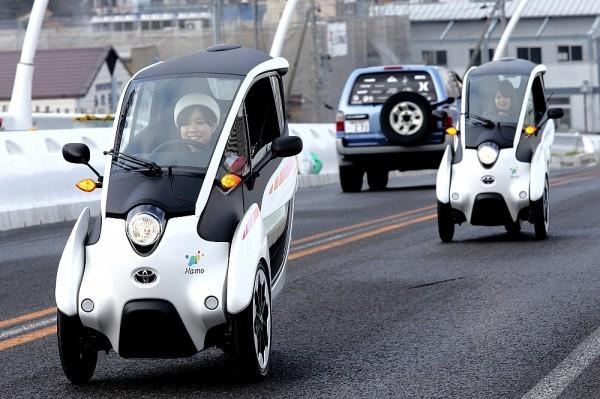 Unsurprisingly, with a total range of around 30 miles – and that's if you're keeping to 18.6mph – Toyota isn't envisaging the i-Road as the car for every driver. Instead, it's intended more as an impromptu city runabout; later this year, another fleet of the electric vehicles will join a car share program in Grenoble, France, and the i-Road is also being trialled in a Ha:mo low-carbon urban transport project in Toyota City.
Unfortunately, this newest Tokyo test won't be thrown open to the public. Instead, the ten cars will be shared between twenty drivers, hand-picked by Toyota to represent car and transportation industry experts through to the general public.
Trials will run from today through to early June. No word on whether we'll get a running version of the striking FV2 concept, complete with its color-changing "mood" body panels.
Toyota i-Road first-drive: