Could a thumb-scanning MasterCard sideline Apple Pay?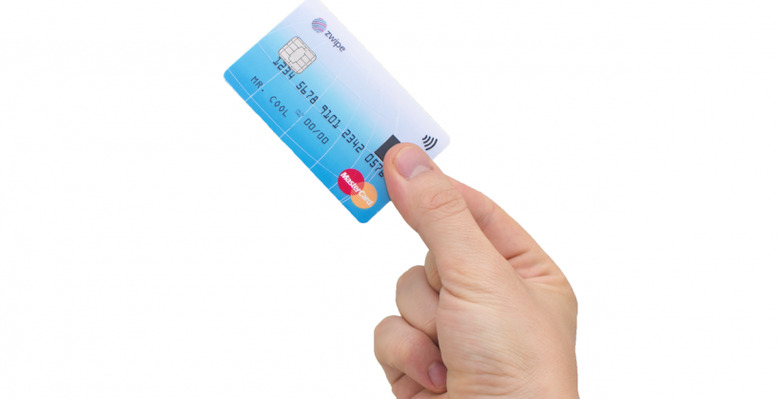 Apple Pay isn't the only next-gen payments system hoping to use your thumbprint to authorize spending, with MasterCard and Zwipe teaming up on a new credit or debit card that has an integrated fingerprint scanner for more security contactless payments. Set to launch in 2015, the Zwipe MasterCard looks at first glance like a regular slice of plastic as you probably already have in your wallet, but rather than demanding you punch in a PIN code or even do something so archaic as put your signature on a receipt, the system instead automatically scans your fingerprint and uses that to authenticate that the right person is making a purchase.
There are a few interesting features about the system, too. First of all is the fact that it's battery-free, with the Zwipe card using wireless power harvested from the contactless point-of-sale (POS) register instead.
That means no need to periodically recharge your credit or debit card, unlike, say, Plastc's multiple-cards-in-one approach.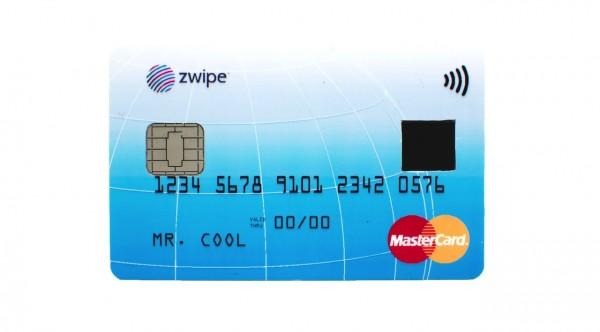 Meanwhile, the biometric validation data itself is saved on the card, rather than on a remote server. That, Zwipe argues, makes it more secure, since it's all locked up on an EMV-certified secure element rather than in the cloud where it might be hacked.
In use, the fingerprint card works effectively just like a regular contactless card: as long as your thumb is on the scanner when you bring the card close to the POS machine, it should make the payment instantly. Since you're getting the equivalent of a PIN authentication, too, there's no maximum purchase limit unlike with existing contactless systems.
According to Zwipe, which has been running a trial with Sparebanken DIN in Norway, the tech can be squeezed into a standard card form-factor, and will be compatible with all existing contactless POS. It's expected to go into circulation from next year.
Meanwhile, Apple Pay will kick off on Monday, October 20th, alongside the release of iOS 8.1 for the iPhone 6 and iPhone 6 Plus.
SOURCE Zwipe