Core I7 MacBook Pro Benchmark Tips Incoming Apple Refresh?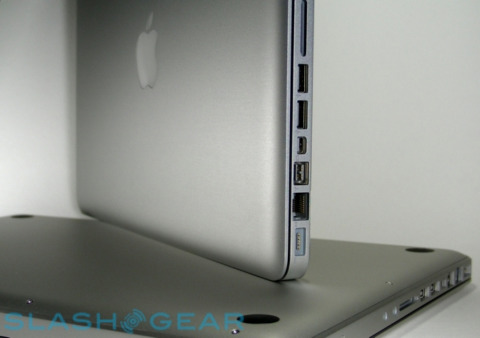 Benchmarking results for unannounced MacBook Pro models apparently running Intel Core i7 processors have reignited rumors that Apple intend to imminently update their flagship notebook range.  The Geekbench results were apparently recorded on February 4th 2010, and clearly indicate that the MacBook Pro (listed as a MacBookPro6,1) has a 2.66GHz Core i7-620M processor paired with 4GB of DDR3 memory.
As for the performance, the mystery MBP scores 5260 in Geekbench – which is a synthetic test of memory and processor capabilities – almost a third higher than current top-spec Core 2 Duo models.  The new chip brings both Hyperthreading and Intel's TurboBoost technology to the table.
Talk of an updated MacBook Pro range was last heard in October 2009 when mention of new models was spotted in Apple config files.  However the company failed to announce new versions, leading to speculation that they were waiting for broader availability of Intel's Arrandale processors.  That also leaves the door open for slower – though more affordable – Intel Core i5 MacBook Pro models.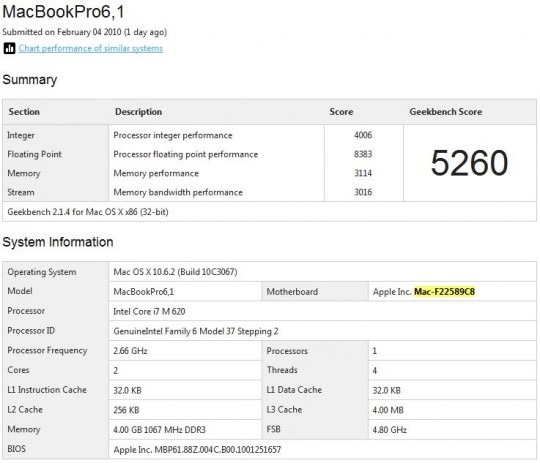 [via Electronista]