Context-Aware And Carrier-Free: Google's Rich Miner On Tomorrow's Smartphones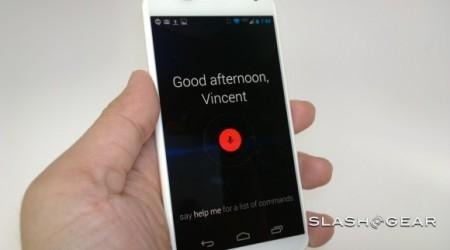 Smart devices that better understand context and might even be divorced from the traditional carrier deals are the future of mobile, Google Ventures' Rich Miner has predicted, teasing that the search giant's finance arm is almost ready to announce an investment that might help deliver some of the carrier-cutting intended with the initial Nexus project. Asked during the Mobilize conference today whether Google was considering rebooting its goal to push unsubsidized smartphones and relegate the networks to dumb pipes, Miner argued that the average consumer "still prefers a subsidized device" right now, but that Google Ventures is hoping to change that. "We've made an investment in one company that we're not going to make public right now" Miner revealed, "that is going to affect that space."
Miner, who joined Google as part of the original Android acquisition, wouldn't be drawn on which company was receiving an injection of Google cash, nor indeed explain the business model it intended to use. However, he did point out that it was increasingly commonplace for technology enthusiasts to buy unsubsidized phones – like Google's Nexus 4, which the company offers direct through its webstore alongside apps and media downloads – and that even the carriers will usually hand over a device without service or a minimum agreement if shoppers are willing to pay the full price up-front.
The Android innovator was more open about the future of mobile, dismissing suggestions that innovation in the segment has stalled. In fact, he argued, there's still plenty of room for the devices we carry – whether they be relatively independent, like phones and intelligent wearables like Google's own Glass headset, or more akin to peripherals performing a small number of specific tasks – to improve, not least in how they recognize and utilize context.
[aquote]There's a lot of innovation still to be made even at the platform level[/aquote]
"Let's talk about knowledge and context: the fact that I'm moving, the fact that I'm in a meeting, that I'm talking to you" Miner suggested. "There's a huge layer of information in that context which could be used to make those devices and applications smarter ... knowing your calendar, knowing who you call, knowing which restaurant you're in, knowing who you're with. I still think there's a lot of innovation still to be made even at the platform level."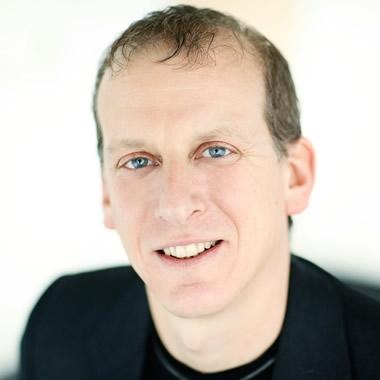 For instance, the venture partner pointed out, his current phone knows when he's traveling in the car and automatically switches into speakerphone mode on an incoming call. That's a feature we've seen on the Moto X, which uses a battery of contextual sensors to better understand the environment it is being used in, and tailor the way it reacts accordingly.
Miner also commented on fears that fragmentation was leading Android to a more precarious place, where the spread of platform versions across different devices – even devices sold alongside each other in stores today – was becoming detrimental to users and developments.
Asked whether he believed manufacturer modifications were the wrong direction for Android, Miner pointed out that flexibility had been the goal from the start.
"I don't think it was ever in my mind a bad thing if people took Android and used it for their own purpose. We wanted OEMs to know they could change it to suit their requirements" he said. "I think what would be dangerous is if OEMs changed it in a way that broke applications across the platform. And so far you haven't seen that happen: whether it's a Samsung device or an Android device ... it's one ecosystem and manufacturers respect those boundaries."
It's a topical subject, given recent rumors of HTC working with Amazon on a range of customized "Kindle phones" that could launch in early 2014. Amazon has been one of the most eager re-writers of Android, tasking its engineers to change every level of the OS to best suit the retail-centric focus of its Kindle Fire tablets, and ousting Google's own Play store in the process.
The key differentiator, Miner suggests, is whether the changes made break compatibility along the way, something that, he highlighted, is yet to have happened. "I think Samsung knows that it would be a bad idea to change something that breaks a million apps," he concluded, "and that they'd need to have a million apps change some code to make those apps work on their devices."