Connected Data Transporter 2.0 detailed as Drobo merger talks revealed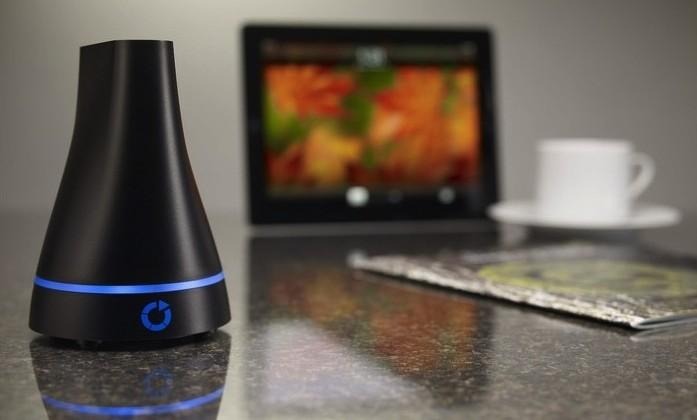 Personal cloud provider Connected Data has announced version 2.0 of its Transporter, the bottle-shaped desktop drive that raised more than $260k on Kickstarter, as well as news of merger discussions with Drobo. The updated Transporter functionality – which will be pushed out to existing owners courtesy of a software upgrade – pares back the interface for easier link-sharing and drag'n'drop file management, as well as more granular control over which files are synchronized.
That means big folders – such as movies or music collections – can be kept solely on the Transporter itself, while other data that users might want to have ready access to, such as documents, can be synchronized across multiple devices. Connected Data also has new mobile apps, for iOS and Android, for browsing a remote Transporter and exchanging files with it (in both directions).
Meanwhile, there's new technology which helps make firewalls more transparent, and as before multiple Transporter units can communicate with each other and create synchronized backups. Connected Data's argument is that a local drive is more secure than entrusting your files to Dropbox, Box, SkyDrive, or one of the other cloud storage providers, while its internet-connectivity means you can still access content no matter where you are.
It's a similar argument to what Pogoplug has been pushing for some time, though Transporter – and future hardware based on the technology – could become a much greater threat now that Drobo is weighing in. The two companies are in "merger discussions" it was announced this week [pdf link] and are currently in a 30-day due diligence process.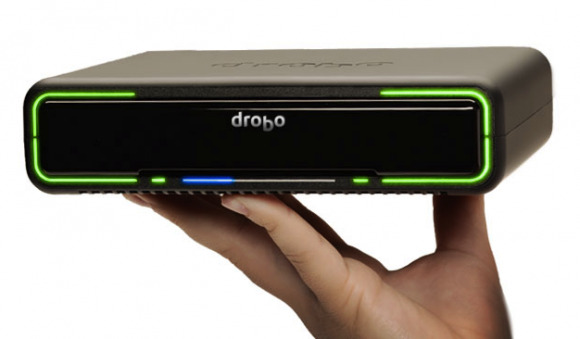 A collaboration wouldn't be too great a surprise, however, given the heritage of Connected Data's founders. The start-up's CEO, Geoff Barrall, was in fact the original founder (not to mention former CEO) of Drobo, while other key members of the team previously worked there too.
Drobo's multi-drive boxes have met with highly-positive feedback, not least because of the convenience of the BeyondRAID data redundancy system they use, but the range's remote access options are comparatively lacking. Bringing the Connected Data team back into the fold would certainly address that shortcoming.
The Connected Data Transporter 2.0 will hit shelves in June, priced at $199 drive-free, $299 for the 1TB model, or $399 for the 2TB version.