Transporter Kickstarter Summons Drobo Engineers For Offline Sharing Device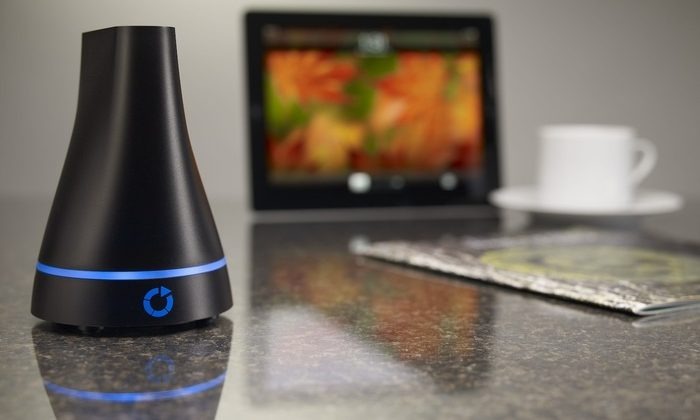 This week a Kickstarter project has been initiated by the name of Transporter, a device that its creators are saying is both an online yet off-cloud storage solution for personal use. If you're a family member who wants to share massive amounts of photo and video content but you don't want to hassle with the less-than-secure solutions out there at the moment, you're one of the many, many different types of people who may very well benefit from the simplicity of the Transporter. This project is being worked on by several folks responsible for "designing and manufacturing products from Drobo, Handspring, Sling Media, Snap Appliance, and TiVo."
It's no small thing to create a solution as gigantic as this one, but if the Engineers and Operations executives in charge of this project's former employers are any indication, we're about to get a product that works fabulously. What you're about to see is a really basic outline of how Transporter works as well as how the physical product looks. Mostly what you're seeing is how the software works in its present state.
You've got the ability to share any type of file because this is basically a set of folders you share between your Transporter devices. You'll see that the Transporter in the demo also has a capacity of right around 300GB (289.75GB formatted) – the final product will have many different sizes, working with Transporters and Drives, the two connected to create a full system.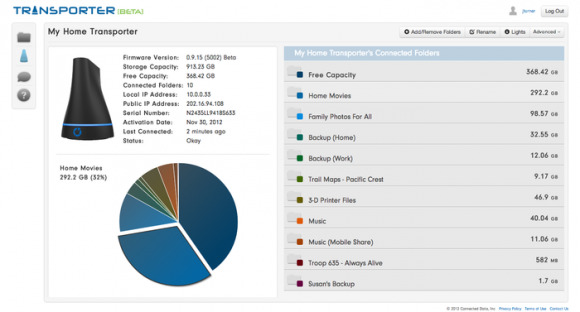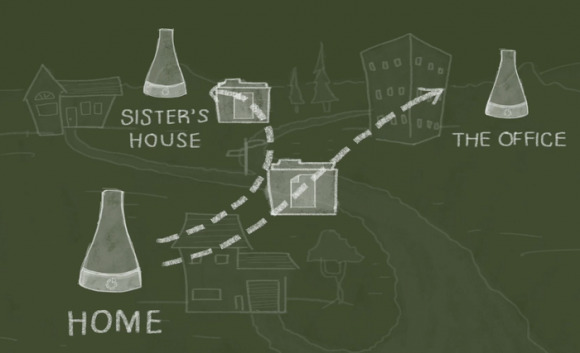 In that you've got shared folders between devices that sync over the web, this solution is very similar to the basic idea of services like DropBox. The big difference here is that your Transporter devices are offline – you wont have any remote servers owned by companies with recurring fees appearing here. You'll have the same files on each of your connected Transporter devices, edits and all – update a document at the office and get home to find that same document edited there.
This project has nearly 40 backers at the moment with 35 days left to go before it needs to be funded up to $100,000 USD. At the moment it's not exactly near that goal with less than $7k, but with that amount of time left, there's one whole heck of a good chance you'll see these devices appearing in 2013.