Xfinity X1 can now hunt down your Tile by voice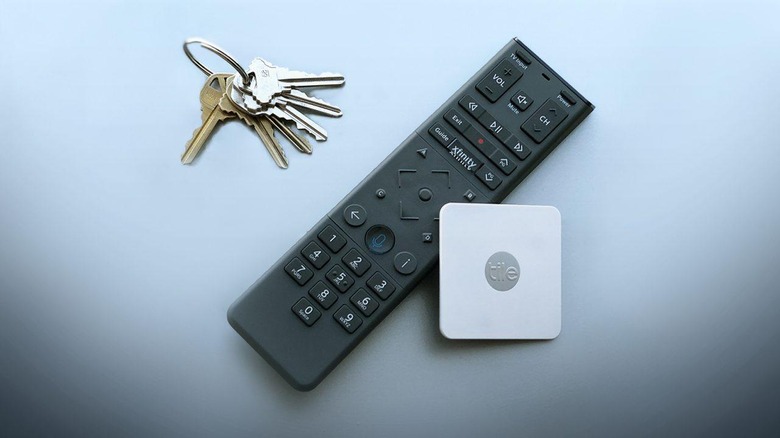 Comcast and Tile have teamed up for a new way to track down lost items tagged with a Tile device, putting the search results right on your TV screen. The new functionality has been baked into Xfinity X1, and allows for voice searches using the system's X1 Voice Remote.
Tile uses Bluetooth to ping its location, reporting back to a paired smartphone whenever that's in range. By pairing your Tile account with your Comcast Xfinity X1 account, that location data is shared. After that, you simply press and hold the microphone button on the remote control and as for the location of a specific Tile or whatever it's attached to.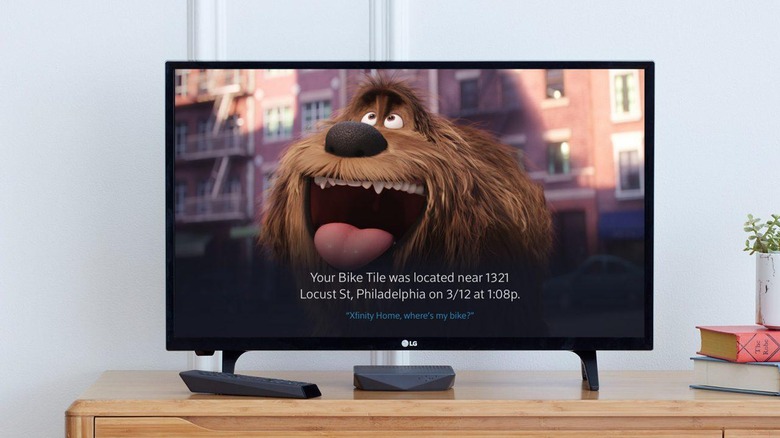 For instance, you could say "Xfinity Home, find my wallet," or "Xfinity Home, locate my saxophone." The system will recognize "find," "locate," or "where" as trigger phrases for the Tile integration, and the command has to include the actual name of the Tile as it's registered in the app. Assuming all goes correctly, the X1 will show the last recorded location of that particular Tile, along with the date and time it was seen at that spot.
However the integration isn't quite as comprehensive as the full Tile app at this stage. At the moment, for example, the X1 Voice Remote can't "ring" the Tile, causing its onboard speaker to sound. To do that, you'll need to open the smartphone app for iOS or Android.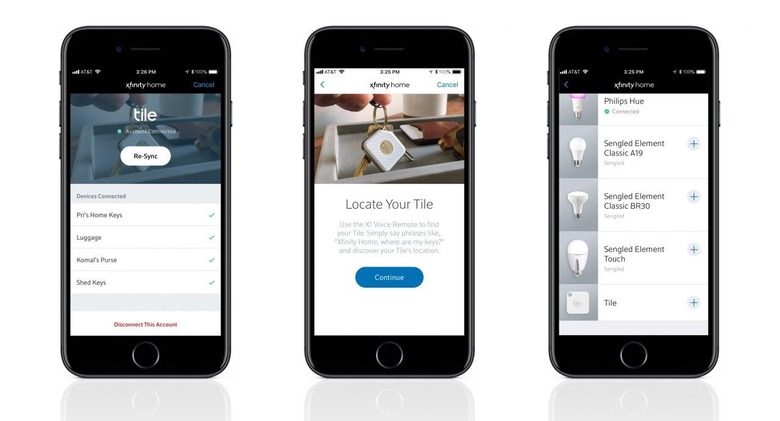 That's a shame, as one of the big selling points for Tile's most recent trackers was both range and volume. The Tile Style and Tile Sport – together comprising the Tile Pro series – each have roughly 200 feet of Bluetooth range, making it more likely your phone will be able to log their position. Meanwhile, the speakers inside have double the volume of the older models.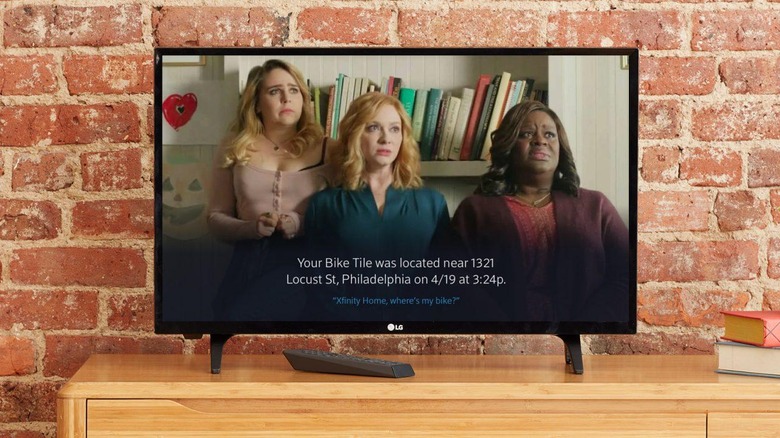 Ironically, the one thing the new system can't find is your remote control itself. Even if you attach a Tile to your X1 Voice Remote, you'd need it – and its microphone – in order to request its location. Of course, in that situation you could just open up the Tile app on your phone (you haven't misplaced that too, have you?) and hunt it down the old-fashioned way.
Initially only those who are subscribing to Xfinity Home – Comcast's home automation system built around the X1 cable TV box – will be able to use this Tile integration. However, all Xfinity Internet customers are in line to get support later in the year, Comcast says.