Color e-paper drawing tablet gets Berlin outing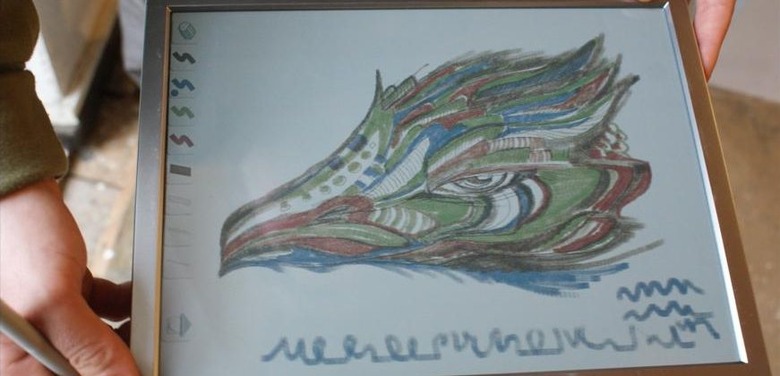 A mysterious color e-paper drawing tablet has gone on show in Germany this week, apparently part of the ongoing BnF Lab project in Paris. The slate allows for color sketching on an A4-sized e-paper panel; it's unclear exactly who is responsible for producing the panel, though Bridgestone, Epson and Samsung – which have each developed color e-paper products – are listed as sponsors [pdf link].
Bridgestone has most recently seen its large-scale color e-paper display used in an upcoming ereader, set to go on sale in China next month. Previous prototypes of the display have supported pen-input, so we've a feeling Bridgestone's screen is at the core of this particular demo unit.
There's no word on whether we can expect an e-paper drawing table on the market, unfortunately. It seems the installation is more about showing library visitors what new technologies they can expect to shape information exchange in the future.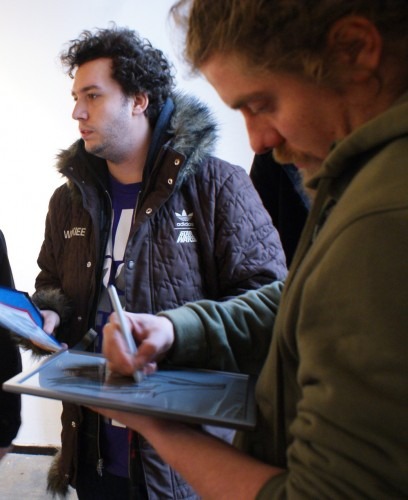 [via The Digital Reader]