Coin chat with CEO: will stores accept the next wave?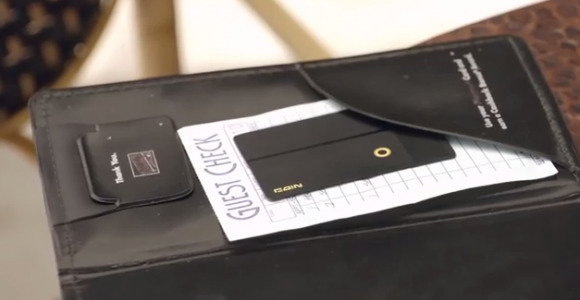 There's a credit card device by the name of Coin appearing this month with full intention of a full release inside 2014, and this week we've had a brief chat with the founder and CEO of the company to pose a few queries regarding real-world use. While the card itself wont be produced for the public in bulk for several weeks at least, there are quite a few things we needed to find out before we went out and dropped cash on a multi-card device we'd never play-tested ourselves before.
What you'll see with Coin is a credit-card shaped and sized device with a tiny display and a single physical button. This card connects to your smartphone wirelessly and, with a unique app, allows you to capture all of your cards – any card with a magnetic stripe. Speaking with CEO and Founder of Coin, Kanishk Parashar, we got a good grasp on the basics.
SlashGear: What sort of consumer are you aiming for with Coin? Are you aiming for the tech-savvy, or is this card meant to be easy enough for anyone to make use of?
Kanishk Parashar: Coin is meant for everyone, from the grocery shopper to the business executive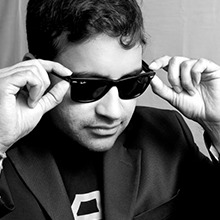 SG: What benefit is there to using Coin if a person only has one or two credit cards cards in their wallet normally? Does it work with library cards, club membership cards, and so forth?
KP: Coin can be used not only for your credit cards but any card with a magnetic stripe. This includes debit cards, loyalty cards, membership cards, and gift cards. Never forget your gift cards at home anymore.
SG: What about battery? This device works with Bluetooth, a hardware button, and a display of its own – will a user need to charge it up every day?
KP: The battery is not rechargeable – the battery lasts two years, and [we] are working on an upgrade plan.
SG: What happens if a credit card is maxed out or cancelled, will scanning Coin have the same result as a normal maxed out credit card would?
KP: Your cards inside Coin will work exactly as if they were the original, so if you credit card is maxed out or cancelled, the transaction wouldn't go through just like if you tried to use the original.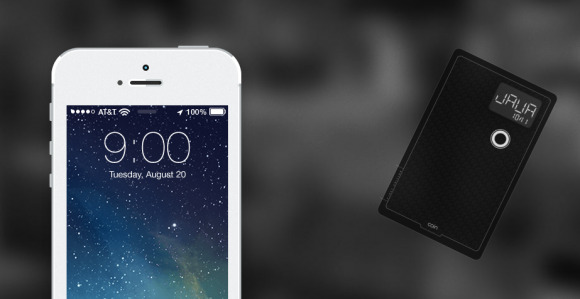 SG: How does you envision stores reacting to people pulling out random gadgets and claiming they're legit credit cards?
KP: Already, Coin has received great responses from initial testing. Merchants have been excited to try out the new technology!
Stay tuned as we continue to watch Coin as it becomes a real-deal market device in the immediate future. We're expecting a whole lot more out of this company throughout 2014 when they get underway in a big way with connections to cards of all kinds!