Coin Digital Credit Card Aims For Cross-Breed Payment Simplification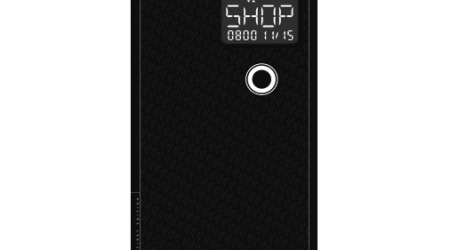 Today the device known as Coin has come to light, fully prepared to take the place of all of the credit cards, gift cards, membership cards, and whatever other kind of cards you've got in your wallet or purse consist of. What you're working with here is a single (black, for the time being) card with a digital screen that connects to your smartphone and tells the scanner what data you'd like to share. This card can be whatever you need it to be.
You use your smartphone to connect new cards to the single Coin card. What you do to get cards into the card is connect it to your phone using another device which connects through a standard headphone jack. This device is a scanner which then connects to the card – and all of your cards – with a swipe. Once you swipe a card, you're able to program it in using the Coin app.
This card syncs with your smartphone and sends you an alert when the two are moving too far away from one another. The card, the app, and the Coin company's servers use 128-bit or 256-bit encryption to keep everything secure. They use http and Bluetooth with these encryption types to keep the card protected.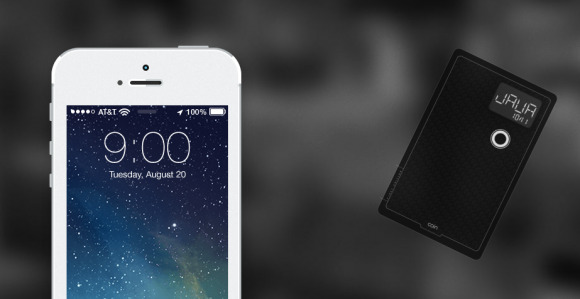 If you leave your card somewhere and do not see the alert on your smartphone, the card will not be able to be used – you must remain within a certain distance and have the password you've selected entered in on the smartphone app in order for the card to work. Switching between cards on the Coin card is done with a tap of the single button on the card itself, and each card's title is displayed on the Coin card's screen.

This entire business works inside the USA for now, but the company is working on international availability at this very moment. Prospective users are able to order a Coin card right this minute for a cost of $50 USD per card plus $5 shipping – there's a crossed-out $100 marker on the pre-order page as well, you'll notice: Coin will eventually cost $100 for those that didn't decide to be early adopters.
Note that this device also works with both iPhone and Android devices right out the gate – no word at the moment if additional platforms are in the works!
VIA: Coin