Coby Kyros MID9742-8 sub-$200 ICS tablet gets hands-on play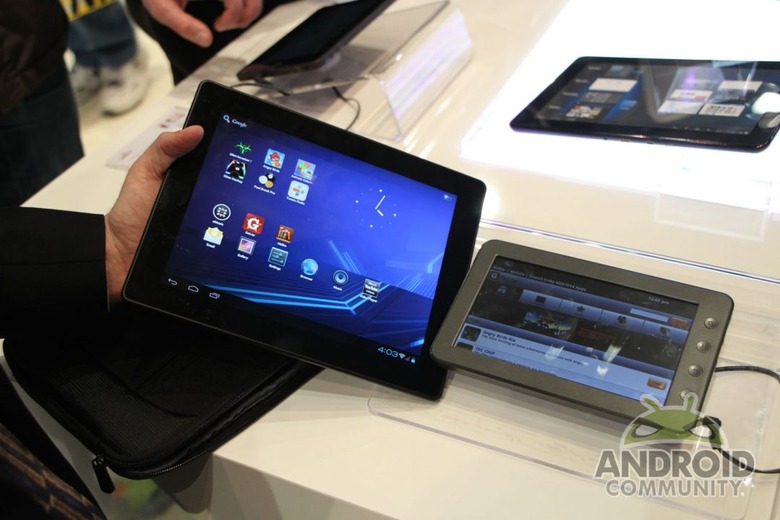 The big names in tablets were out in force at CES last week, but that didn't stop smaller players like Coby bringing their cheap Ice Cream Sandwich slates to the show. Android Community grabbed some playtime with the Coby Kyros MID9742-8, the stand-out model from nine new tablets the company unveiled this month, with an iPad-alike screen and expected sub-$200 price tag.
The 9.7-inch Android 4.0.1 slate runs at 1024 x 768, just like Apple's tablet (and, for that matter, the HP TouchPad), with ICS running on a 1GHz single-core Cortex processor paired with 1GB of RAM. That's obviously slower than many of the dual- and quad-core slates we're seeing, but the amount of memory is healthy and the price should assuage too much spec-envy.
8GB of internal memory – with a card slot to add to it – along with WiFi b/g/n round out the main hardware, though Coby apparently hasn't finalized the exact specifications; for instance, this particular Kyros could still grow a rear camera. The biggest issue is likely to be the absence of official Android Market – and Google apps – support, with third-party titles being distributed via GetJar and other stores.
More details and fresh photos at Android Community.