Coach Apple Watch bands to have 9 designs, cost $150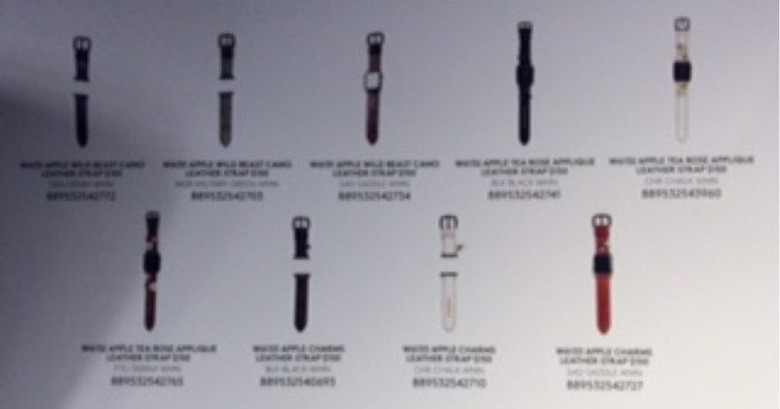 Steve Wozniak bemoaned Apple's journey towards turning the Apple Watch more into a fashion luxury item, but, of course, that won't douse Cupertino's penchant from the extravagant. After launching standalone Hermes bands for the Apple Watch, the company is expected to soon unveil a new batch with Coach's brand instead. How soon? If some of the rumors are to be believed, next month already. And luckily for the budget-conscious fashionista, these Coach bands won't cost as much as the more limited Hermes straps.
The existence of these Coach Apple Watch bands was just leaked last week, and now we're hearing more details about them. Initially thought to have eight types, the collection will actually include 9 bands, as shown in the leaked photo above. As before, however, color options are still indicated to be white, black, red, and saddle/brown. And while some designs look plain, others, seem to embellishments, like flowers stitched onto the bands.
The price of the bands are also interesting. $150 for each. Definitely way more affordable than a Hermes band, which have an even more limited selection. But if you are looking for a bit of uniqueness in design, Hermes might win the race, with its double tour and cuff straps.
There are still a lot of unknowns with the Coach bands, both in design and availability. There are no mention of lugs, which could worry those with non-black Apple Watches. And while there seems to be an unspoken consensus that the Coach bands will be revealed by June, at least one retailer cautioned that they might not actually be available for sale until Fall, which could put it precariously close to an Apple Watch 2 launch.
VIA: 9to5Mac