CNN pulls plug on Casey Neistat's Millennial-bait Beme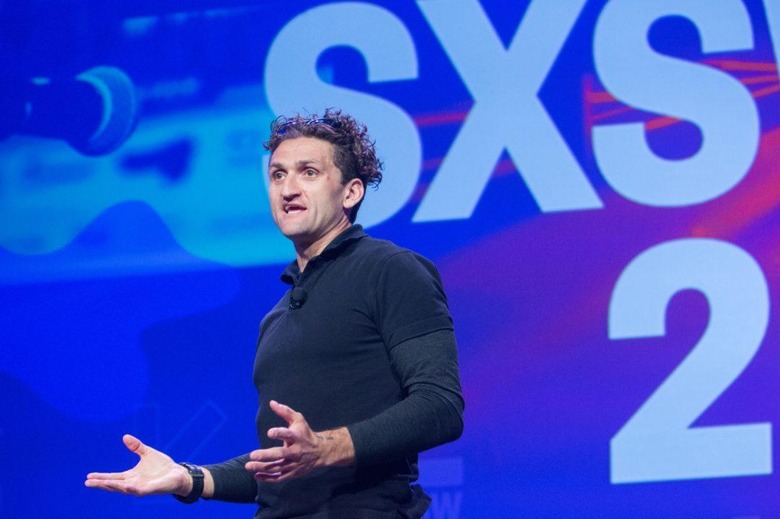 Casey Neistat's Beme was meant to be CNN's siren call to Millennials: now, it's shutting down, and the YouTuber is going it alone. Acquired in late 2016, Beme was Neistat's attempt to give viewers a first-person perspective of what he – and anybody who signed up for a free account – was seeing.
Differentiating it from other short video social networks, Beme was designed to only work when you held your smartphone to your chest. That started the app recording, and those clips could then be viewed by everybody following you. They could then record reaction videos to create something like a video conversation.
It certainly appealed to CNN, anyway, which coughed up a deal worth what sources claim was more than $20m to buy Beme and bring Neistat onboard. The app itself was shut down, but the name was to be an umbrella brand for a new video series with the YouTuber at the fore. Indeed, last year CNN was still talking about Beme preparing to launch a new news show that would be updated four days a week.
Now, everything is changing. Neistat is leaving CNN along with Beme cofounder Matt Hackett, he confirmed to Buzzfeed, having grown disillusioned with the news company and, indeed, the sluggish development of Beme under its control. Most – though not all – of the remaining 22-person Beme team will be given new rolls at CNN, though there will be some job losses.
Meanwhile it's unclear what Beme will become in Neistat's absence. The news channel will remain on YouTube, it's said, and a new live news app the team was working on – dubbed Wire – is still apparently on track for a launch at some point. Neistat will go back to producing and releasing his own videos on his YouTube channel.
For its part, CNN claims to be upbeat about the outcome. "You can't be afraid to take chances if you want to stay on top of an industry that is changing every day," Andrew Morse, digital business general manager at CNN, said in a statement. "This was a chance worth taking – we built products and developed key talent that has made CNN stronger."
IMAGE nrkbeta [under CC BY-SA 2.0]