Clove: Black Samsung Galaxy S III 64GB coming in October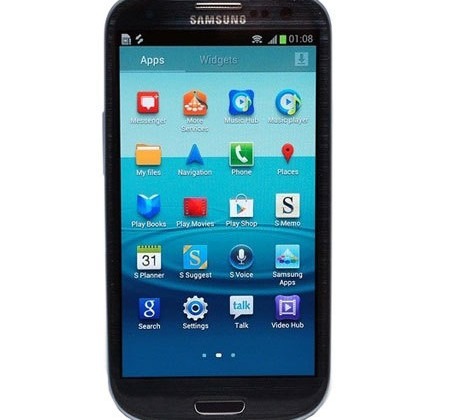 Those hoping for a black variant of the Samsung Galaxy S III were disappointed when the company only offered white and blue at launch, later adding a red option for customers on AT&T in the United States. A black version of the Galaxy S III was first spotted on Samsung's Facebook page, later confirmed by UK retailer MobileFun as coming in four to six weeks. It was spotted again on T-Mobile's website, and now internet retailer Clove has chimed in, saying that the phone is indeed coming with 64GB of storage.
According to Clove, the unlocked version of the black Samsung Galaxy S III will be available in October. Better yet, it will come with 64GB of storage, an option that has been sorely missing from the international version so far. The 16GB model is readily available, and there's a microSD card slot that supports up to 64GB, but serious power users have been missing out on the ultimate storage option.
Unfortunately, Clove can't confirm pricing, but expect to pay over the odds for such a large amount of internal storage. Still, if you just have to have your gadgets in black, then there's only a few short weeks to go. Specs will otherwise be the same: a quad-core Exynos processor, 4.8-inch Super AMOLED 720p display, 1GB of RAM, and eight megapixel camera with 1080p video recording.
By the time you get your hands on the black version the phone may even have been updated to Jelly Bean. Last week a report suggested that the update will be made available on August 29th alongside the launch of the Galaxy Note II, and an early version of the Jelly Bean firmware leaked out onto the internet yesterday for eager hackers to try out.