Black Samsung Galaxy S III coming soon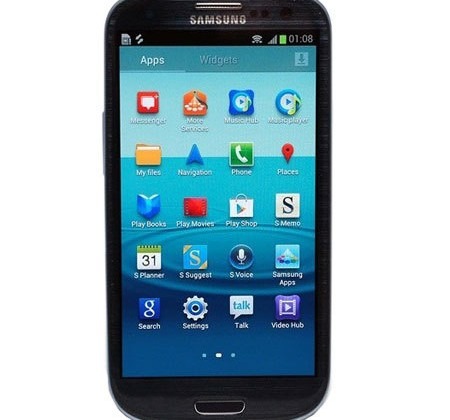 Last week,
threw up some pictures on its Facebook page of a black
, prompting questions about when the company was going to release that specific color. Now UK smartphone retailer MobileFun has thrown up
a pre-order page for the black edition
of the Galaxy S III, promising that the smartphone will be shipping sometime in the next four to six weeks.
The unlocked black version will cost the same as the blue and white versions – £499.95 for 16GB – and will be identical in terms of specs and capabilities. That means you'll get a 4.8-inch Super AMOLED 720p display, a quad-core Exynos processor clocked at 1.4Ghz, 1GB of RAM, and an eight megapixel camera with 1080p video recording.
Samsung first released the white version of the phone throughout Europe, with the blue variant of the handset affected by strange clouding issues on the casing. The problem was soon corrected, however, with the blue version promptly becoming available. Blue and white aren't the only colors for the smartphone either, with AT&T offering a red version in the United States.
It's a little strange that Samsung didn't release a black version to begin with, but maybe the company wanted to do things a little differently this time around. Just from our own casual observation, the white version seems to be the model of choice for owners around town, but we'll chalk that up to the initial delay of the blue version. If black is the only color you'll even consider, then head over to MobileFun and place a pre-order.
[Thanks, Laura.]