Clevo D900F GeForce GTX 480M gaming notebook up for wallet-busting sale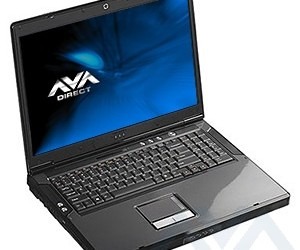 Remember that stonking NVIDIA GeForce GTX 480M Fermi GPU and the Clevo gaming notebook it was expected to first show up in?  The Clevo  D900F is now up for sale, and if you've in the region of $2,959 lying around waiting for a Core i7 based 17-inch monster notebook, you probably won't be disappointed.  Everything from a 2.66GHz Core i7-920 through to a 3.33GHz Core i7-980X Extreme are on offer (factor in an extra $856 for the latter), together with some Xeon quadcores, as well as up to 12GB of DDR3 memory.
There's also a huge range of storage choices, from a measly 160GB HDD through to triple-bay HDD/SSDs in optional RAID configurations.  Other options include Blu-ray burners, Bluetooth (to go along with the WiFi a/b/g/n), various sound cards and TV tuners, while a 3-megapixel webcam and four built-in speakers are standard.
Connectivity includes S-Video, DVI, VGA, FireWire, USB 2.0 and audio in/out, and you can even have the D900F painted in various custom colors.  A maxed-out Clevo D900F could easily set you back several thousand dollars, so choose your options wisely.