Range, torque, and zero-emissions may be the usual reasons to get excited about electric vehicles, but new packaging options may end up the sleeper factor in getting drivers out of traditional cars and trucks. For years now, "cargo flexibility" has been pretty much about how big your trunk or bed is, and whether the rear seats fold flat. Now, EVs are showing us there's so much more.
Certainly, while there are plenty of reasons drivers – in the US in particular – have shifted their affections from sedans and hatchbacks to crossovers and SUVs, cargo is a big factor. The ability to carry around anything from a family trip's-worth of cases through to an unexpected thrift store find has meant big trunks are more and more in-demand.
Automakers have responded by making that cargo space more flexible. We've seen rear seats that flip up so you can carry taller items upright, as well as multi-tiered trunk floors that can hide away valuables from view. Pickups have made it easier to get into the bed, and then given more options for stowing things once you're in there.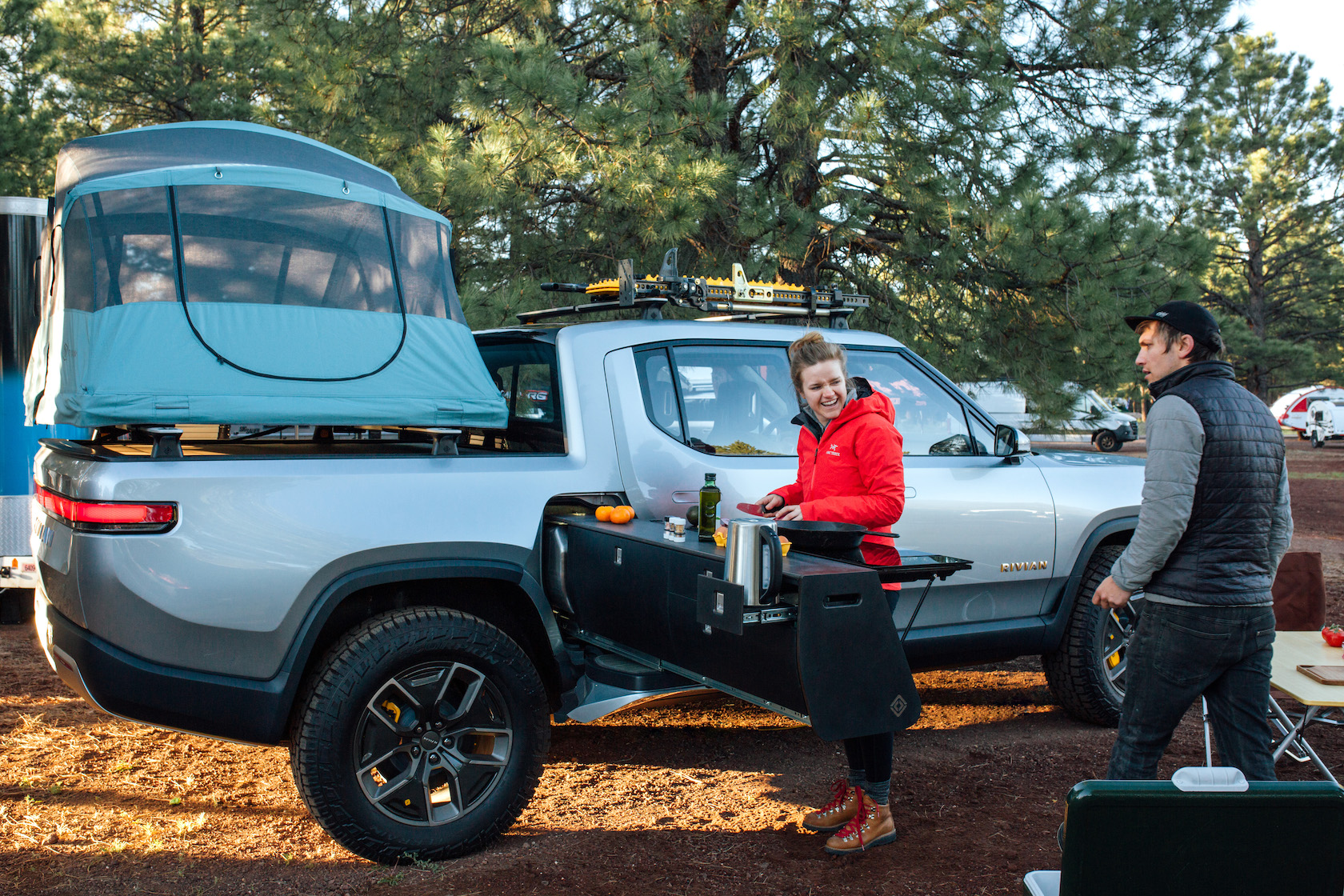 It's easy to assume that there's no room for improvement, but EVs are going to shake up that preconception. The mechanical change from an internal combustion engine in the front and then having some combination of the wheels driven – whether the front, the rear, or all four – to electrification is huge, architecturally. Suddenly, areas of the vehicle that were once filled up with mechanical parts are being freed up.
Take all-wheel drive sedans, SUVs, and pickups, for example. Traditionally, you'd have your gas engine up front, and then a driveshaft running the length of the vehicle, meeting a rear differential, and then driving the rear wheels. In the cabin, that often means some sort of intrusion running down the center, to accommodate that driveshaft.
Electric AWD, though, works differently. There's no mechanical link between the front and the rear: the front axle gets at least one electric motor, and the rear axle gets at least one too. In-between, typically, is the battery pack, but that's low and flat to squeeze under the cabin, rather than rectangular and running through its length.
We're already seeing manufacturers and designers of electric vehicles make interesting use of the space that liberates. The "frunk" or front trunk is the best known of those: without a big engine under the hood, you have room for a second cargo area. It needn't end there, though.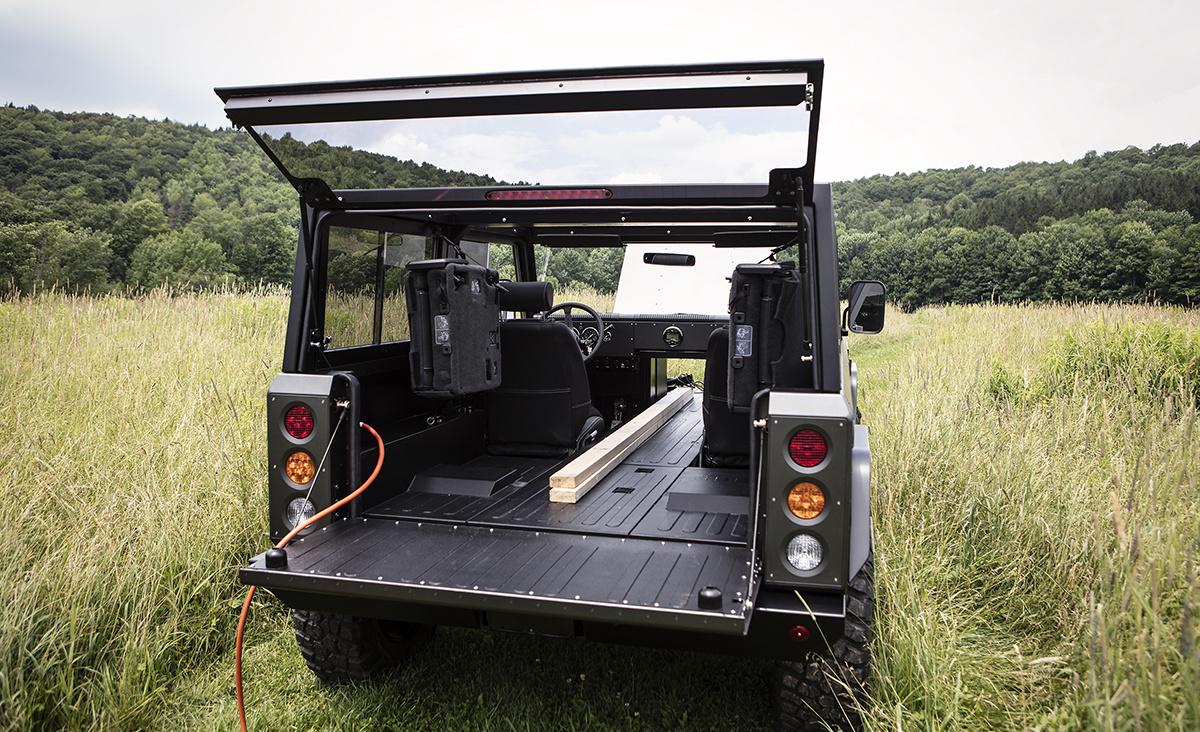 Bollinger, for instance, cut away even more of the front of its all-electric pickup. Unofficially described as a modern-day Defender, the B1 e-SUV not only has a frunk but can be opened up to create a long cargo slot that runs all the way from the front bumper to the rear. If you've ever wanted to carry extended batons of wood, post poles, or anything else long and narrow, Bollinger's system could be perfect.
It's not the only hidden nook being taken advantage of. Rivian's R1T electric pickup truck puts the space just ahead of the rear wheels and behind the cab to better use, with a full-width cargo tunnel that opens on both sides of the EV. In a traditional pickup that would be blocked by a driveshaft and potentially part of the rear diff, but in the R1T it's just another space for cargo: you could fit a golf bag in there, or even something more awkwardly shaped, like a surfboard or skis.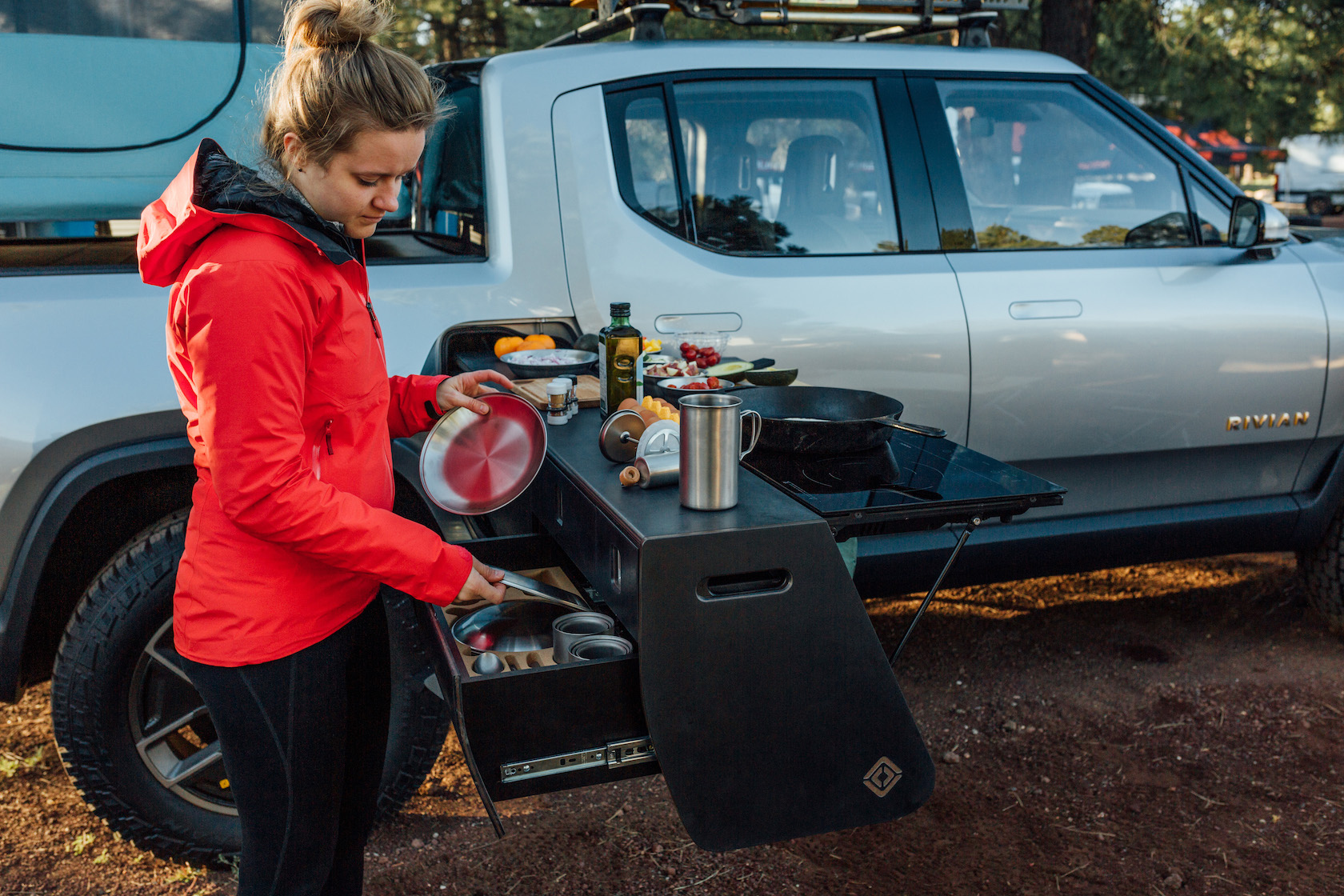 That atypical approach to accommodating luggage is even giving automakers more freedom to design lifestyle accessories. Forget matching floor mats and roof rails: how about the Tesla Cybertruck's pop-up tent and swing out food-prep area? Or Rivian's slide-out camp kitchen, which pulls out from its cargo tunnel and then unfolds into the perfect hub for your campsite?
It's a fact that, as people live with EVs and realize the benefits of not having to visit a gas station every week (or more), they grow increasingly reluctant to go back to a "traditional" vehicle. In short, don't underestimate how important it is that a car, truck, or SUV better accommodates your lifestyle. While a hidden kitchen may seem excessive, ways to better leverage the packaging advantages of an electric car are arguably going to be more compelling to potential EV buyers than numbers like horsepower and battery density. After all, we all have stuff to carry.