ClamBook makes an ultrabook of your iPhone or Android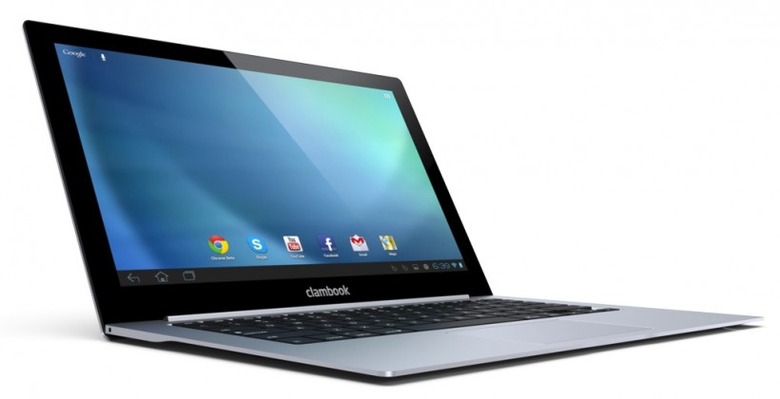 iPhone and Android owners may soon be able to leave their laptops at home, if the new ClamBook has its way, a distinctly MacBook Air styled notebook intended to give your phone a big screen and full keyboard. The peripheral uses MHL, the combination USB 2.0 and HDMI port, to simultaneously take graphics and audio from your phone while recharging it.
It's not the first time we've seen a laptop-style peripheral. Palm famously came up with – and then axed – the Folio several years ago, and since then Motorola has gone a few steps further and actually managed to get its Lapdock to market. Those with particularly good memories might remember the REDFLY Mobile Companion for Windows Mobile handsets.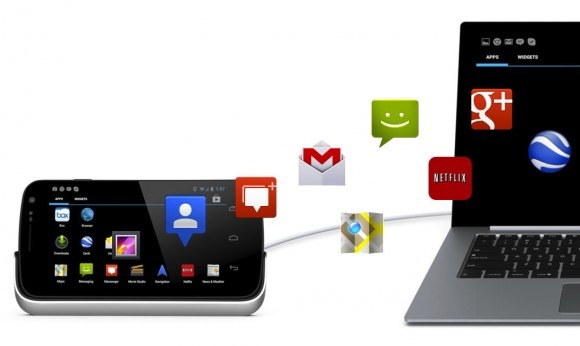 Where the ClamBook differs is that it promises to work with a variety of platforms and hardware, so even if you switch between iOS and Android you should be okay. The display is 16:9 for better results watching video, and there are dedicated Android navigation buttons for menu, home and back (not to mention media and volume keys) along with a multitouch trackpad.
Those with Motorola phones equipped with Webtop will get an even better experience, with Firefox and more. First shipments are promised in time for holiday 2012, though there's no indication of price at this stage.
[via Twitter]