Cisco blasts EC over Microsoft Skype openness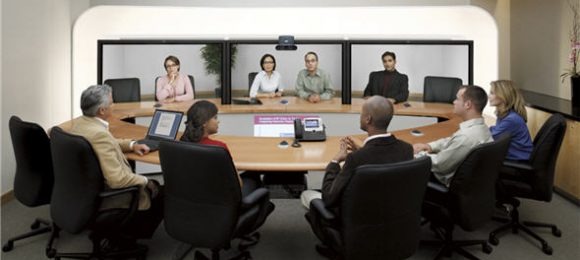 Cisco has taken time out from axing unpopular and overpriced teleconferencing systems to complain about Microsoft's acquisition of Skype, challenging the EC with demands for greater priority for open video standards. Although Cisco doesn't oppose the acquisition, video conferencing chief Marthin De Beer wrote on the company's official blog, it does believe the European Commission shirked on insisting Microsoft must adopt open standards that won't prevent rival services from intercommunicating.
"Imagine how difficult it would be if you were limited to calling people who only use the same carrier or if your phone could only call certain brands and not others" De Beer suggests. Cisco's fear, it seems, is that Microsoft will integrate Skype into its Lync Enterprise Communications Platform, and thus lock in enterprise customers.
Although Cisco's home teleconferencing system, Umi, was killed off recently, the company still has a significant footprint in business video communications, and the prospect of Microsoft – even though it is a client of Cisco's – trampling all over that with an all-conquering Skype/Lync combo has it worried.
"This appeal is about one thing only: securing standards-based interoperability in the video calling space. Our goal is to make video calling as easy and seamless as  email is today. Making a video-to-video call should be as easy as dialing a phone number. Today, however, you can't make seamless video calls from one platform to another, much to the frustration of consumers and business users alike" Marthin De Beer, Cisco
What Cisco hopes is that the EC will demand Microsoft make its video conferencing system adopt open standards, meaning companies using Cisco – or other vendors' – hardware will still be able to place and receive video calls. While it's easy to dismiss De Beer's fears as finger-pointing at Microsoft, it's undoubtedly in users' best interests to have systems that can talk with each other rather than which sit in blocked-off silos.