Circuit City goes into liquidation: no buyer found in time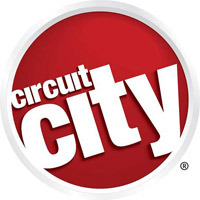 Rejection is a difficult thing, and for Circuit City it means liquidation.  The ailing retailer had until today, January 16th, to find a buyer, but with none forthcoming it's expected to inform the Richmond, Virginia, Bankruptcy Court that it has no option but to close down.  That means 567 Circuit City stores will be liquidated, meaning plenty of new year bargains but also plenty of new year unemployment.
Circuit City filed for bankruptcy in November last year, after axing 155 stores was not enough to sate the demands of nervous suppliers.  According to the filing, as of August 31st the retailer owed around $2.32bn to more than 100,000 creditors, with HP, Samsung and Sony taking the top spots.  Circuit City assets were valued at $3.4bn.
A statement is expected to be released shortly, but with the liquidators already named – American Group LLC, Hudson Capital Partners LLC, SB Capital Group LLC and Tiger Capital Group LLC - it seems unlikely to bring with it any surprises.  Circuit City shares are now at just 7 cents a piece, down 53-percent.