Chumby One gets unboxed, first-play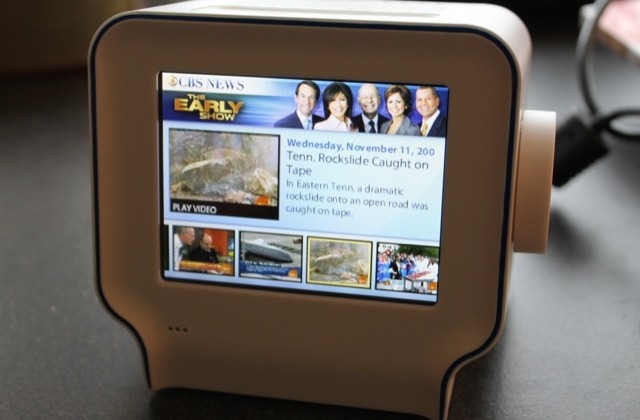 The original Chumby was a curious, beanbag-esque blob of WiFi connectedness and difficult-to-explain purpose; the new Chumby One, meanwhile, strips away the squishy exterior and drops the price.  Currently up for preorder at $99.95, one of the first Chumby One units has dropped onto the desk of jkOnTheRun's Kevin C. Tofel.
Among the other changes include a rechargeable battery option – though it's only apparently good for around an hours untethered use – and a big, chunky volume knob on the side.  As for the 3.5-inch LCD touchscreen, Kevin says that's pretty clear, which considering the whole purpose of the Chumby is to show web-enabled widgets is a pretty good thing.
Kevin is hoping to shift all his regular desktop widgets over to the Chumby One, though we'll have to wait for the full review to find out how successful that is.  More unboxing images and full specs over at jkOneTheRun.