Chromecast Ultra officially revealed for November launch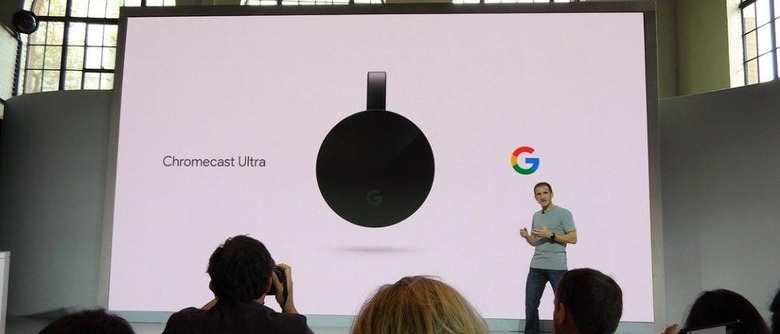 As the rumors foretold, Google dedicated a little bit of time at its keynote today to reveal the Chromecast Ultra. A new version of the Chromecast meant for folks who are looking for a more premium media streaming experience, Chromecast Ultra will ship at a higher price point than the standard Chromecast, but it'll also support more features – the most notable of which being support for 4K HD.
So, it turns out the rumors were pretty much spot on. In addition to 4K HD, the Chromecast Ultra will support HDR streaming, and comes with Wi-Fi improvements that allow it to load content faster than previous Chromecast iterations. Aesthetically speaking, the Chromecast Ultra looks similar to its predecessors, though as we saw in that leaked press shot, the Chromecast logo is missing in favor of the Google "G."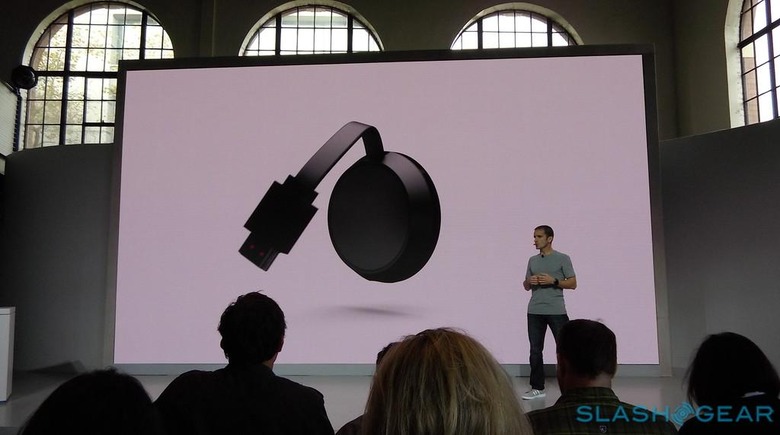 The price point we heard prior to this reveal also turned out to be correct: the Chromecast Ultra will come in at $69 when it ships sometime in November. In order to better support the capabilities of the Chromecast Ultra, Google also announced that it will be rolling out 4K videos on Google Play in November as well, meaning that you'll pretty much immediately have content to play through your shiny new device should you choose to pick one up.
This move comes after a similar announcement from Roku, which recently revealed a bunch of new boxes – some of which shipping with similar features at comparable price points. It would appear that the hardware war between Google and Roku is heating up, so we'll see who comes out the winner. Stay tuned for more information from Google's Pixel reveal keynote.