4K Chromecast Ultra says hello in leaked press image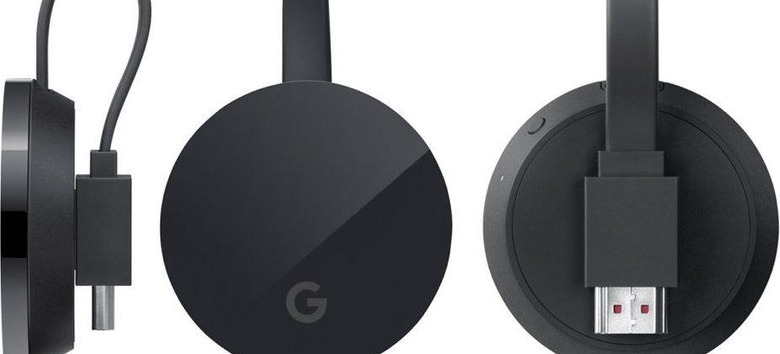 Google's event on October 4 seems to be already filled to the brim with new hardware announcements, and a new Chromecast may be joining that roster. The Chromecast Ultra, which is rumored to be the 4K big brother to the more 1080p Chromecast, could very well see an announcement there as well. Today we're catching a glimpse at the new device, courtesy of a leaked press image.
Eagle-eyed Chromecast users will notice that the Chromecast Ultra looks quite similar to the Chromecast we're already familiar with. It has the same circular design and HDMI cable we're used to, though as VentureBeat points out, it's missing the Chrome branding. Instead, the Chrome logo has been replaced with the Google "G."
There are more hints at Google leaving the Chromecast logo behind, and they lie within the beta for firmware version 1.21. The Chromecast Ultra is said to be running firmware version 1.21 when it arrives, and in the beta for that new firmware, mention of the Chomecast logo is nowhere to be found. Interestingly, the device is still slated to be marketed at the Chromecast Ultra according to a different Android Police report, so it appears that the Chromecast branding is only being retired on an aesthetic level.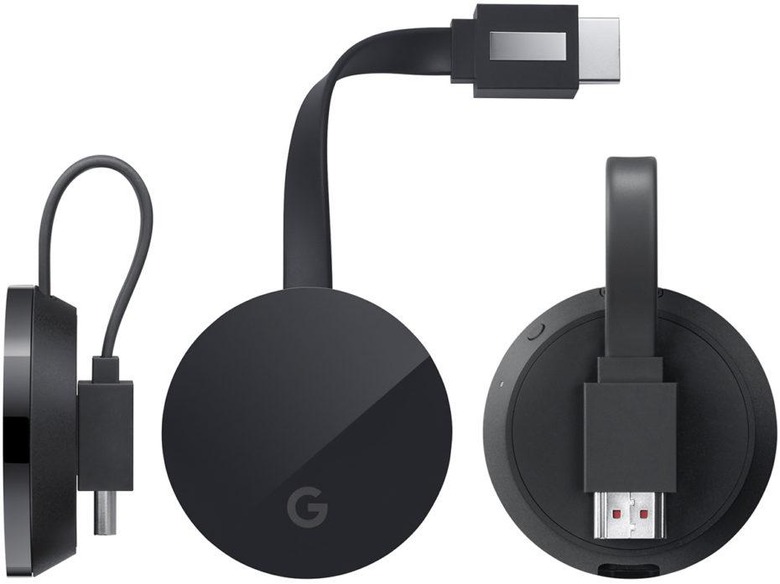 The Chromecast Ultra is expected to run $69 when it eventually launches. That makes it about $10 cheaper than the 4K box Roku announced earlier today (and $30 less expensive than the premium model), so it looks like we have another platform war brewing. We'll see just what Google has up its sleeve on October 4, so stay tuned.
SOURCE: VentureBeat