Chromebook Pixel marks first Google I/O 2013 developer gift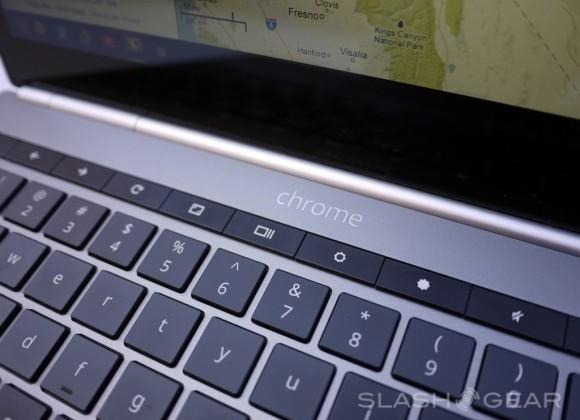 This week the folks at Google have begun their traditional giving away of a series of devices with the Chromebook Pixel. This device is the highest-definition display-toting notebook on the market running Chrome, and it works with a touchscreen interface to round-off its abilities as Google's choice for "best notebook in the world." This system is the same unit SlashGear reviewed earlier this year.
The initial Google I/O 2013 keynote was split essentially down the middle for Chrome and Android news, with an announcement of a Samsung GALAXY S 4 coming with a Nexus-style build of Android coming aside this Chromebook's re-introduction. The Pixel has not had a hardware update since its inception – this system will be the same as it was when it was first introduced.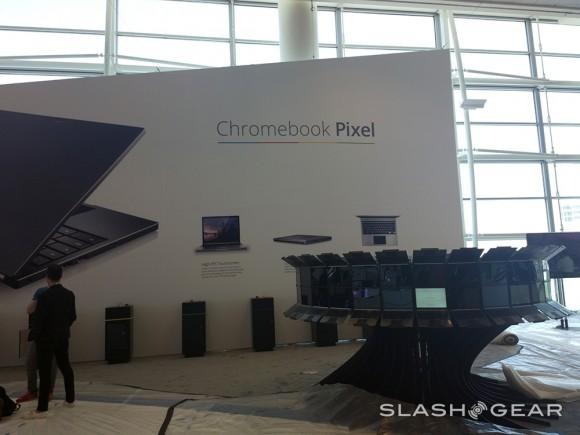 This system was introduced alongside a program called Google Play for Education. This system allows classrooms to gain access to a series of apps that are curated by Google for use by an education-centric group. This system is child friendly and works for both Android and inside web browsers, and will be rolling out soon.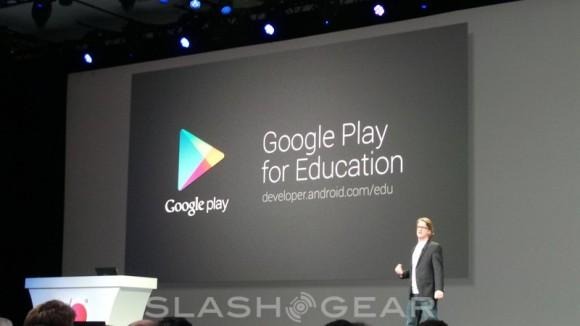 It was made clear that the Chromebook Pixel will be a major part of Google's initiatives with Chrome, especially here now with the web browser and the operating system crossing-over more than ever. Google made it clear that the web browser would be getting the same abilities regardless of its mobile or desktop iteration, and the Chromebook Pixel will bring that to developers this week at Google I/O 2013.