Google Play Services expand with Maps leading the pack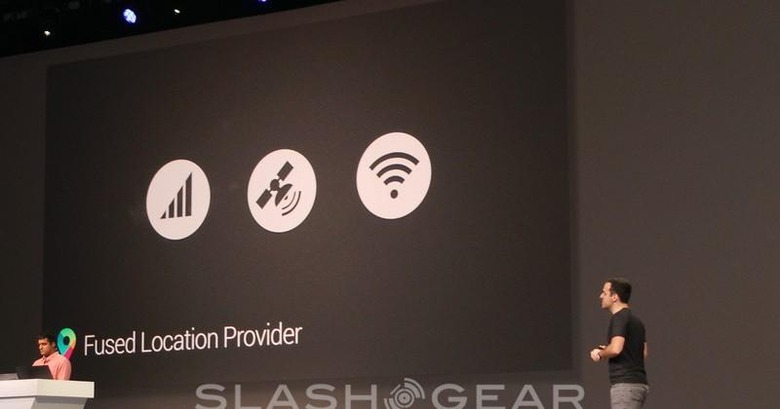 Google's Hugo Barra is on stage right now at Google I/0 2013, and he's talking about Google Play Services, with the Google Maps API being one of the first to come into fruition. The company just launched even more location APIs for Google Maps that come with faster and more precise location awareness and geofencing capabilities.
The first location API they discussed is what they're called Fused Location Provider, which aims at providing faster and more accurate location data, as well as low-power mode where less than 1% of the battery is used per hour, according to the search giant. After all, if battery power is a huge concern for a lot of users, this should certainly smooth things over a bit.
The second API that Google announced is called Geofencing. This lets you define certain areas around different locations in order to trigger events, something that we've seen before in location-based reminder apps, such as Checkmark and Apple's own Reminders app. Google says that many users have asked for this feature, and finally they're delivering.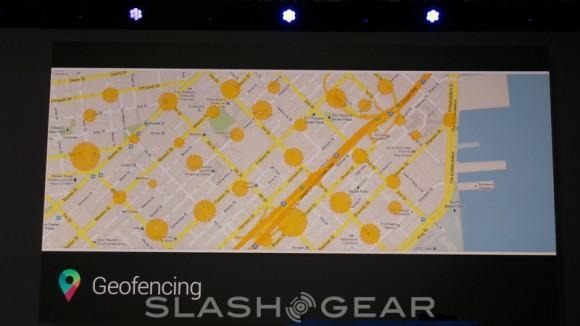 The third API is called Activity Recognition, which helps to track your physical activities such as running, walking, biking, etc. The API uses data from the phone's accelerometer and can even work without the GPS if you don't happen to get a signal. It will also learn learn different activities to figure out when you're walking, running, biking, and driving.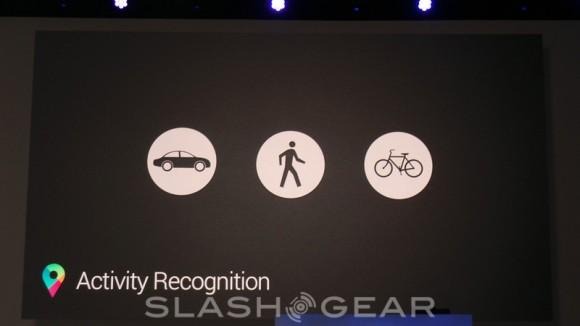 No word yet on when we'll see these new APIs become available, but they'll most likely release the APIs this week for developers to get started on as soon as possible. Stay tuned for more coverage of Google I/O, as the keynote has begun!