Chrome is coming to Daydream later this year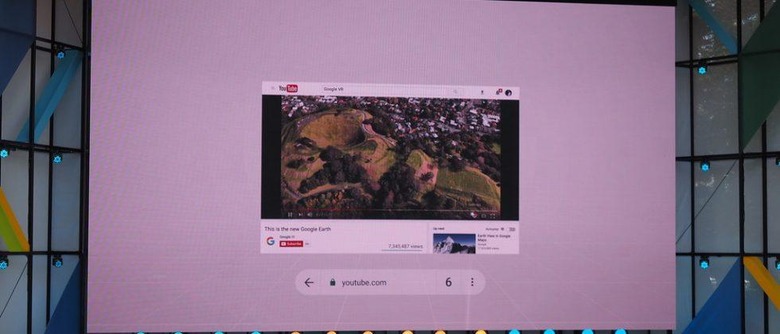 It's kind of hard to imagine that Google would have much more to announce after yesterday's I/O keynote, but today the company was back for a second presentation. Today was all about VR, which stands in stark comparison to yesterday, which only seemed to make mention of VR at the end. Though there were some interesting reveals made, one of the cooler ones revolves around Chrome and its future on VR headsets.
As it turns out, Google is plotting a new version of Chrome for Daydream headsets. This is part of the larger Daydream 2.0 update, which is named Euphrates. Chrome on Daydream sounds about how you think it would: it allows you to browse the web without taking your headset off, tossing in functionality with the Daydream controller for good measure.
Of course, just dropping Chrome on Daydream isn't anything particularly incredible, as Oculus already has a web browser on its own with the Rift. Samsung, too, has its own app for browsing the web through Gear VR, so in short: it's been done before. However, Google is looking to one-up the other guys by enabling support for Chrome logins, which will also you to access things like your bookmarks while you're browsing with your headset.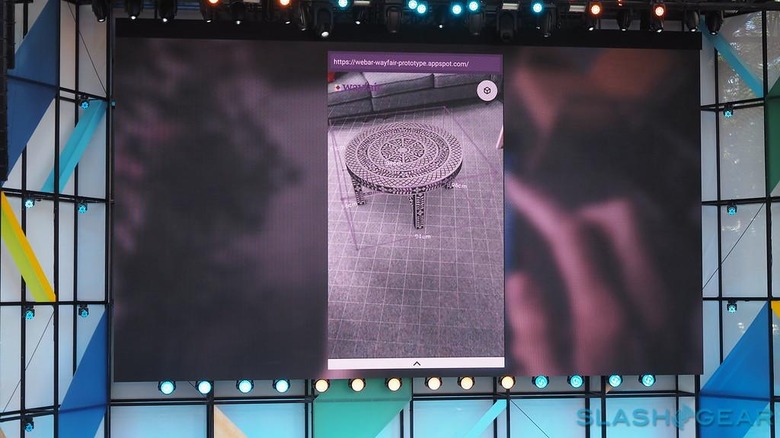 When coupled with the idea of Google's standalone VR headset, which was revealed yesterday and doesn't require a phone or a PC to use, the prospect of a true-to-form VR version of Chrome is certainly exciting. Even before that, though, having access to such a browser on Daydream could significantly improve the web browsing experience on VR.
Chrome isn't just coming to VR, though, as Google also has augmented reality functionality in the works for its browser. Details on this were fairly slim, but having AR built into Chrome will mean that you pull object from the internet into the real world directly through the browser – perhaps to see if a piece of furniture on Amazon fits well with the rest of your living room. We'll see these features hit Chrome later this year, but for now, you can check them out in an experimental Chromium build.