Chrome for iOS hits US App Store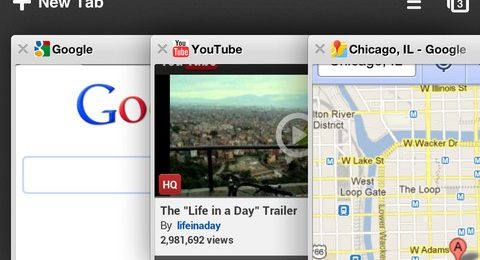 Chrome for iOS, announced at Google IO just a few hours ago, has already begun to hit the App Store, though there's a sting if you're expecting the full Google browser experience. The new browser is the latest iteration of Chrome, bringing features like tab sync to iPhone and iPad; however, it's not built on the speedy underlying engine of Chrome on other platforms, such as Android.
In fact, it's more like a reskin of what Apple is already offering in iOS, dressing up the existing WebKit engine with a shiny new Chrome UI. One of Apple's limits for iOS apps is that they're unable to change those underlying components:
"It's not the Chrome rendering or JavaScript engines — the App Store rules forbid that. It's the iOS system version of WebKit wrapped in Google's own browser UI. The pressure for Apple to allow users to specify a third-party app as their default browser is going to increase significantly after this. (As I type this, it's not yet in the App Store.)" John Gruber
There's also no support for setting anything other than Mobile Safari on the iPhone or iPad as the default browser. That means every time you click a link in an email or app, Safari will leap up to load it rather than Chrome for iOS.
It's unclear whether the inevitable increase of pressure on Apple to change its policies will have any impact in the long run. The company has proved reluctant to allow other browsers to occupy the space that Safari currently does, rightly assuming that controlling the web experience is an important aspect of the "walled garden" ecosystem.
You can download Chrome for iOS here [iTunes link].