Chrome for Android updated for x86: Plays nicely with Medfield RAZR i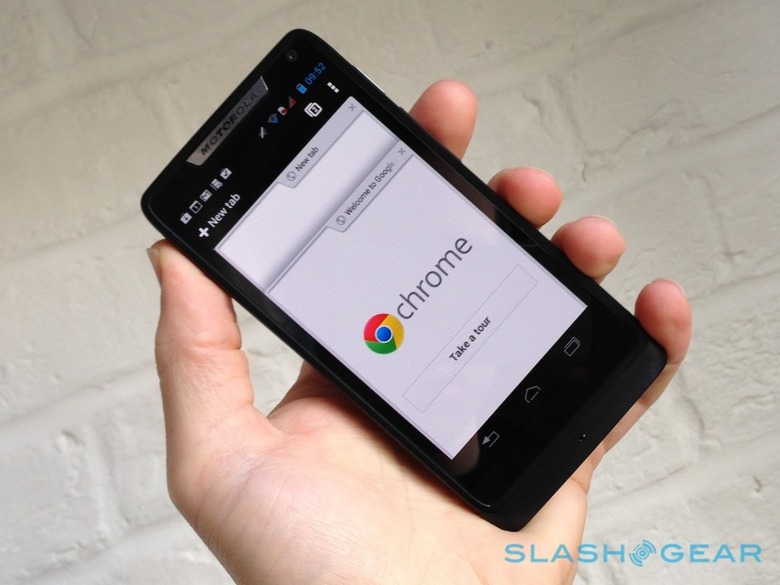 Google's Chrome for Android browser has been updated to run on x86 processors, meaning Intel Medfield powered smartphones like Motorola's RAZR i now play nicely with the app. Unveiled earlier this month, and set to go on sale in October, the RAZR i arrived with a few gaps in its software support, most notably the fact that Chrome wasn't compatible with non-ARM processors.
That's been fixed now, meaning RAZR i owners will have a choice of browsers when the smartphone hits shelves. It also means that existing Medfield-based phones – such as the Orange San Diego - can now use the app too, and since Intel is hoping to push the Atom chip as much as possible to Android phone and tablet manufacturers, it paves the way for more devices too.
The new Chrome for Android also includes various bugfixes and stability improvements, as well as some fixes to make third-party IMEs work better. It adds YouTube video controls to full-screen playback mode, and videos now continue playing after the phone has been locked and then unlocked.
There's also location preference integrated at the system level. You can download Chrome for Android from Google Play, and find more on the RAZR i in our full hands-on.