Today we're taking a peek at a short list of some strange or otherwise offbeat gifts. These gifts can be given at any time of the year, really, and they're not necessarily aimed at any one sort of person. Today's gift list is all about approaching the person who has everything – but would still appreciate something they've never seen before. These are a few of the things I've found most awesome (and odd) in the past few weeks and months).
• This Sock it to Me Monthly subscription
There's a sock service out there that delivers wild or otherwise insane socks to people monthly. Each box contains 2 pairs of socks, and each pair is COMPLETELY DIFFERENT from the last. In the collection I photographed here, you'll find a variety of socks that'd make any nerd happy. Yes, that is an Albert Einstein sock.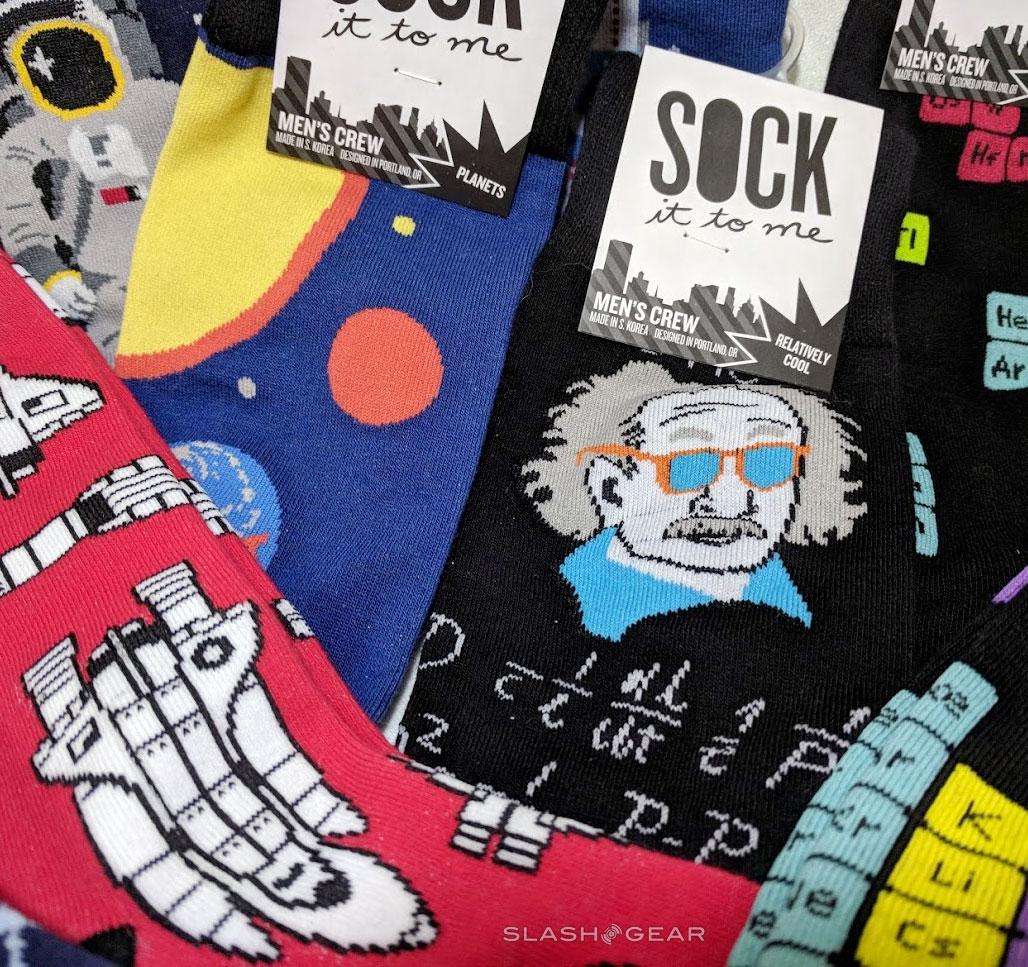 Users can find the Sock it to Me Monthly service up on SockittoMe dot com right this minute. This service costs between $18.33 and $22 a month depending on how many months you buy in advance. The socks are bright, comfy, and highly unique.
• This Lensball
This is a glass sphere made to assist in the capture of unique photos. This is not the only glass sphere in the world, but it is my favorite so far. One might also call this a crystal ball – but they'd then be incorrectly assuming the glass was capable of delivering visions of the past and the future – it's mostly just a very, very well made sphere of glass.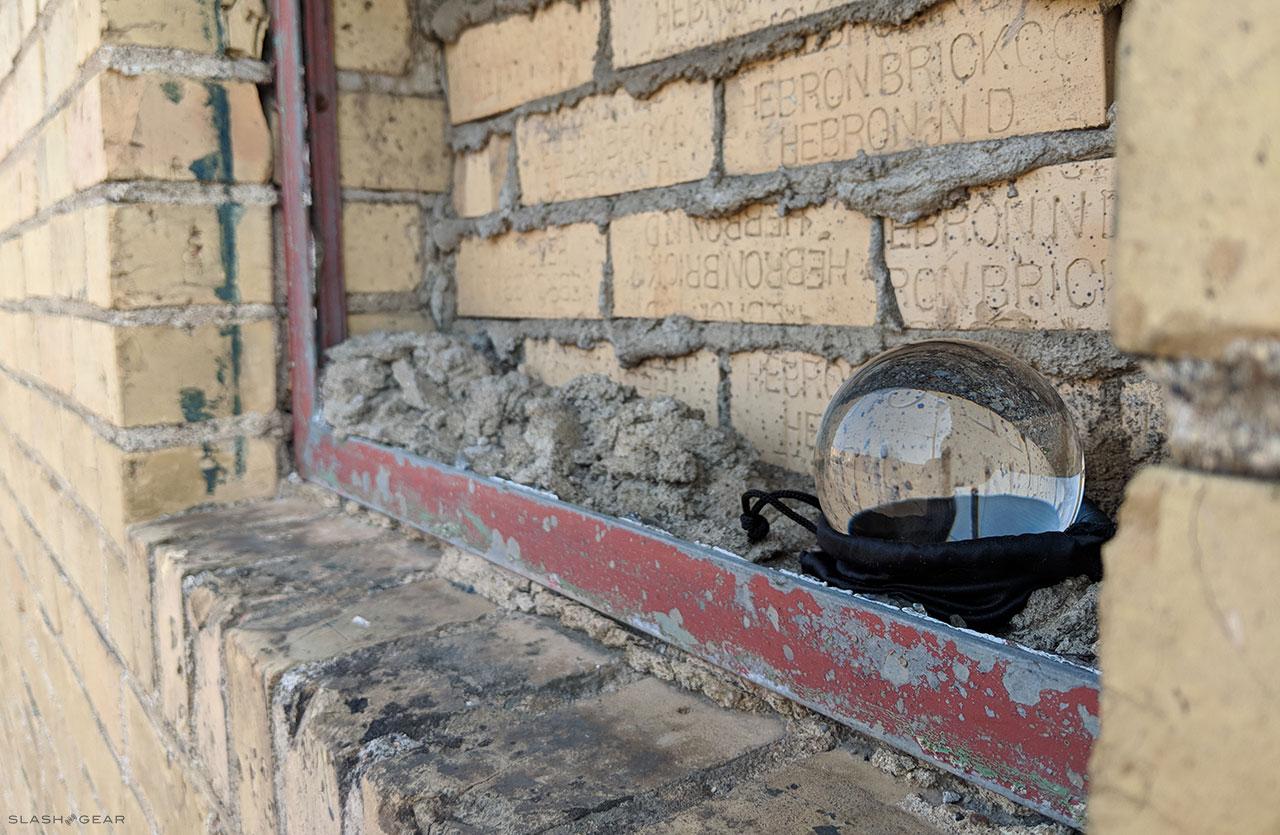 Again, there are cheaper glass balls out there – emphasis on the "cheap" – but they're not going to be as perfectly formed as Lensball. Or at least I've never personally seen a glass ball formed with such a flawless form. You can find Lensball on Amazon for either $30 or $40, dependent on the size you prefer.
• This Wacom Intuos touch tablet and pen stylus
This product turns a computer into an art and illustration beast. The Wacom Intuos is a package that includes a pen and a touch tablet – aka a touchpad. It'll connect to a computer with USB and/or Bluetooth, and the user will be able to draw to their heart's content.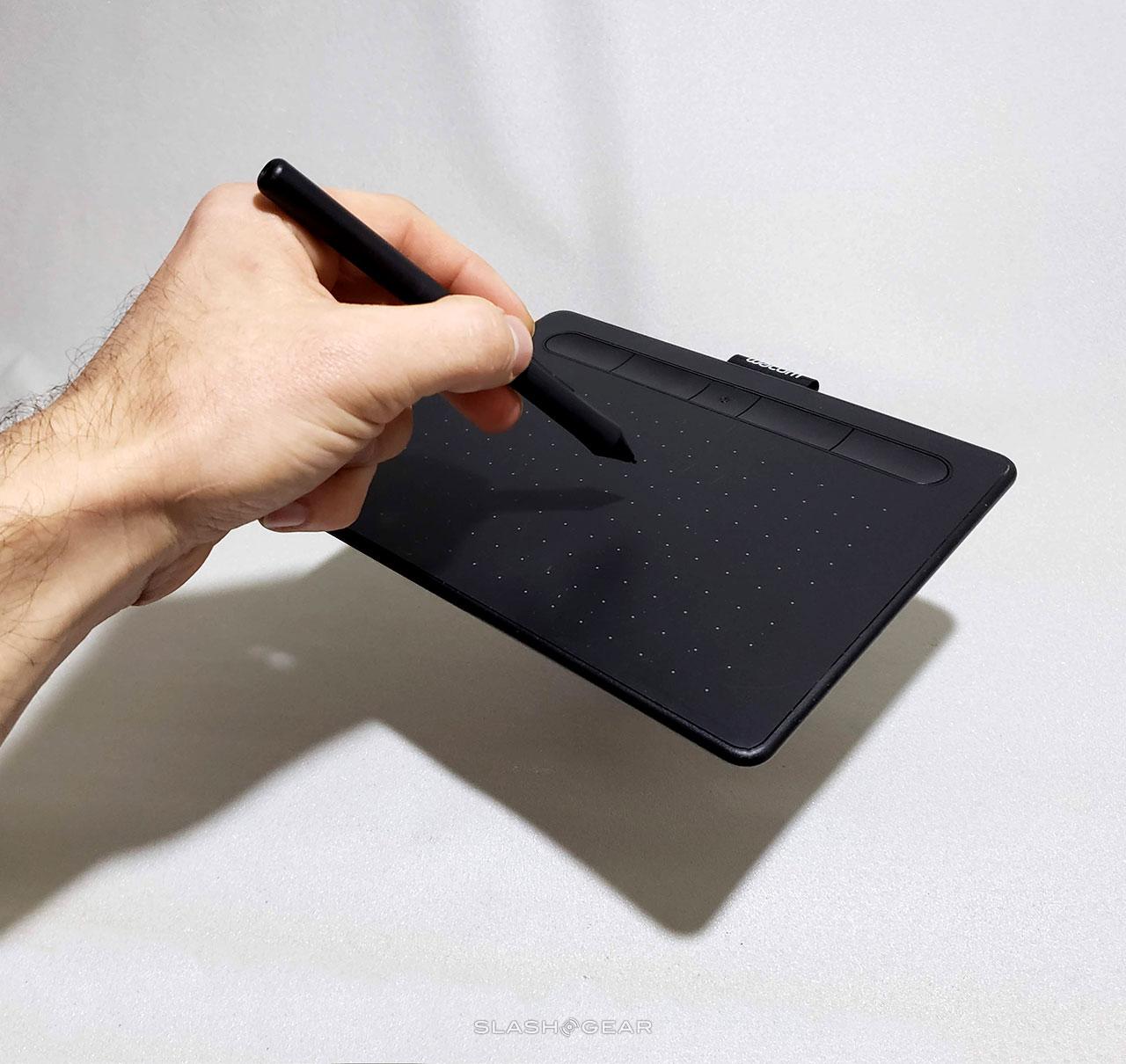 This device is available in a couple different sizes, both of which come with a free "creative pack" of software. That includes Windows and Apple computer-capable software, so while you might want to consider an Adobe Creative Cloud subscription to go along with the Intuos, it's not entirely necessary!
The Wacom Intuos can be found on Amazon from Wacom for around $80. You can get one in black, or you can opt for the festive Pistachio!
• This DanForce G1 Pro Flashlight
Why would anyone want a flashlight? That's a question you should never ask, because it's the opposite question that makes more sense to ask. Why would anyone NOT want a flashlight? Especially when it's the MacGyver and/or Tony Stark of flashlights – how dare you ask whether someone would want to call this flashlight their own?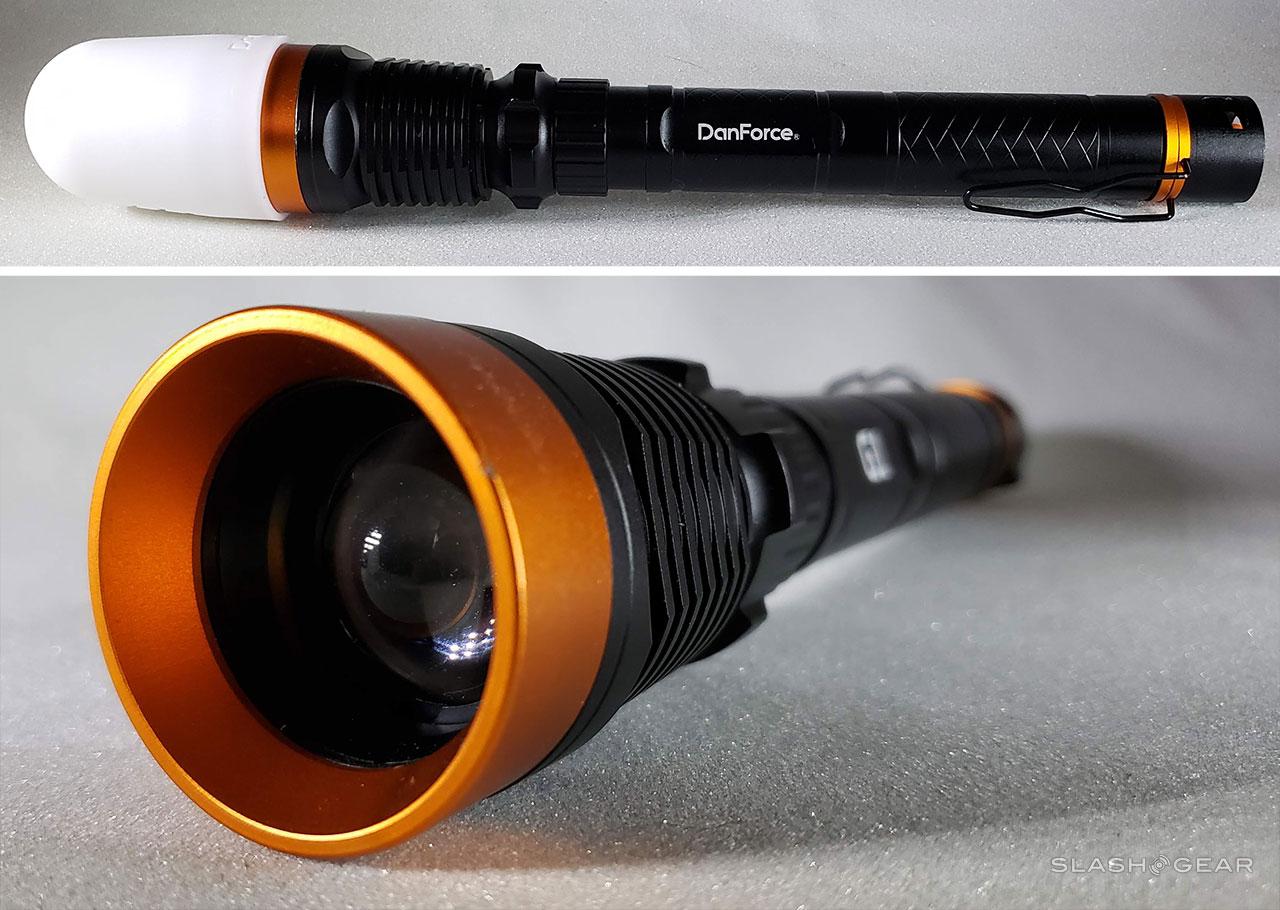 This flashlight was part of a crowdfunded project that actually delivered – believe it or not! What was made was the DanForce G1 FlashLight, a modular, customizable flashlight that blasts 1080 lumens with rechargeable batteries (with a charger in the box), mounts, red and green light filters, hand strap, and a neck strap. Also a compass and a lantern attachment.
The whole monster package is available through IndieGogo for approximately $84. It's the last flashlight you'll ever need. Because of that, it is NOT cheap!
• This LEGO Batmobile
There's a beetle-like Batmobile out there in the LEGO universe you might want to take a peek at. This is the "App-Controller Batmobile" from LEGO, and it's a masterpiece. We first took a gander at this set back in September – so if your gift recipient is a big LEGO fan, you might want to see whether they've already attained this set. If they haven't, there should be no stopping you.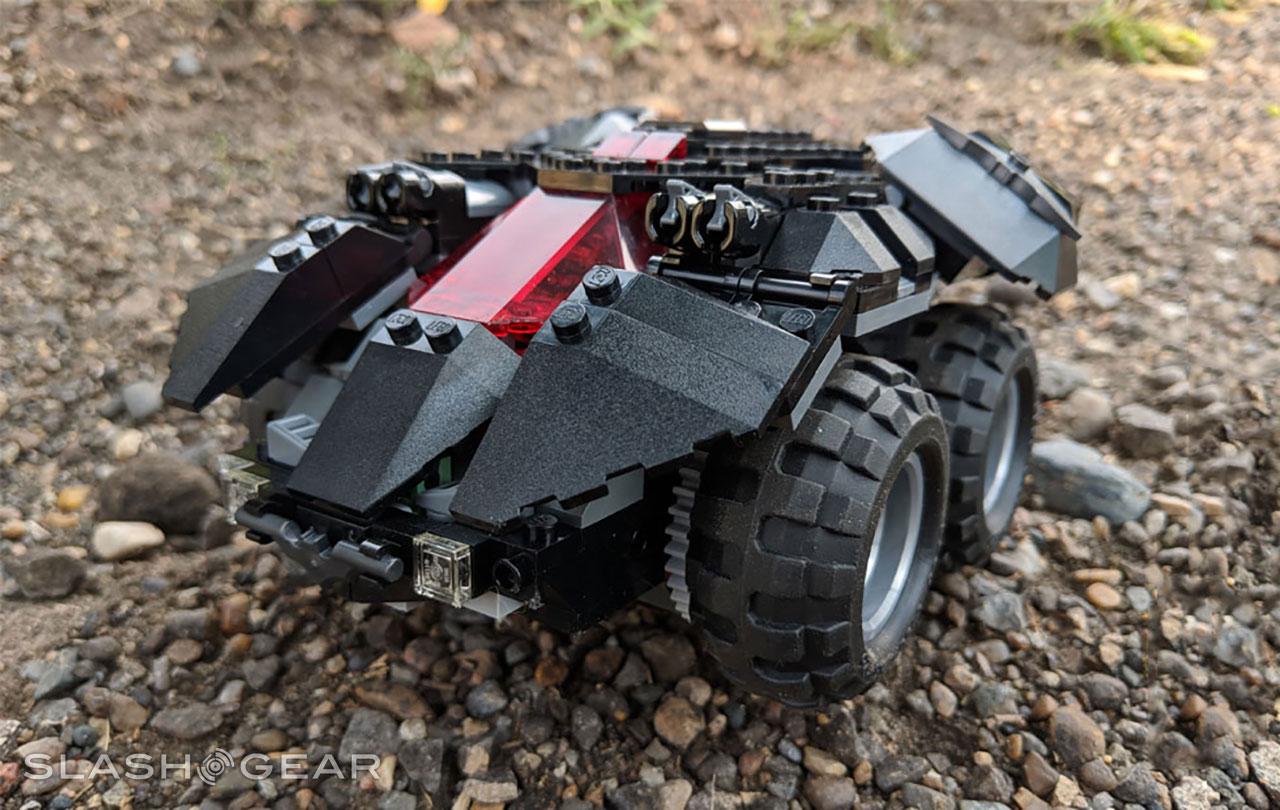 This set has a number of unique reasons why it works for fans of Batman, LEGO lovers, and fans of gifts they can construct on Christmas day while the rest of the family is playing card games or watching football.
• It's a box of LEGO bricks with Batman inside
• It's a Batmobile
• It has a Batman LEGO minifigure unique to this set (for now)
• It can be driven around by your phone or tablet
• It has motors that can be re-used for any number of other unique LEGO models
This Batmobile can be attained from LEGO on Amazon for approximately $99.94 with free shipping. You might be able to find it for cheaper if you shop around at the end-caps at Target or Walmart – but don't hold your breath! This set wasn't delivered to all stores!
Also take a peek at additional gift guides in the timeline below. They've all got unique aims – but they've all got unique gems that might fit your intended target! Dive in and click around!
SlashGear uses affiliate links, and sometimes if you buy something we'll get a small cut of the sale.