Chris Hadfield's Space Oddity goes "offline" today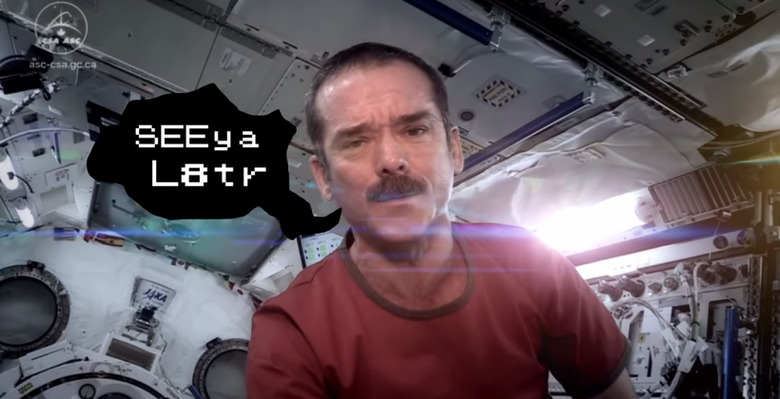 Those of you familiar with the internet – and how removing things from the internet go – will understand how odd the following bit of news will sound. Back a year ago, NASA and/or Chris Hadfield himself received permission from David Bowie and his labels – Philips, Mercury, RCA – to play and record the song Space Oddity. This resulted in a YouTube video sensation.
The reason this recording is so special is that it was captured in space. Just days before he returned to earth from his stint as Commander Chris Hadfield of the International Space Station, Hadfield played the song.
The captioning on this video was done by CHS – to be found at CHS.CA, and thanks go to Emm Gryner, Joe Corcoran, Andrew Tidby and Evan Hadfield "for all their hard work." This video also comes accompanied by the message "This video cannot be reproduced and is licensed for online music use only."
This means you absolutely should not download it, load it to your smart devices of all types, and play it forever.
If you're feeling particularly affectionate toward the video and the song, you should take heart. This is the internet, after all, and once it's up, it's up.
It'll be interesting to see if the video appears in any future Bowie releases – imagine it as a bonus for a disk set. BONUS: Space Oddity in Space by Chris Hadfield!