Chinese gov't reportedly behind iTunes Movies, iBooks shutdown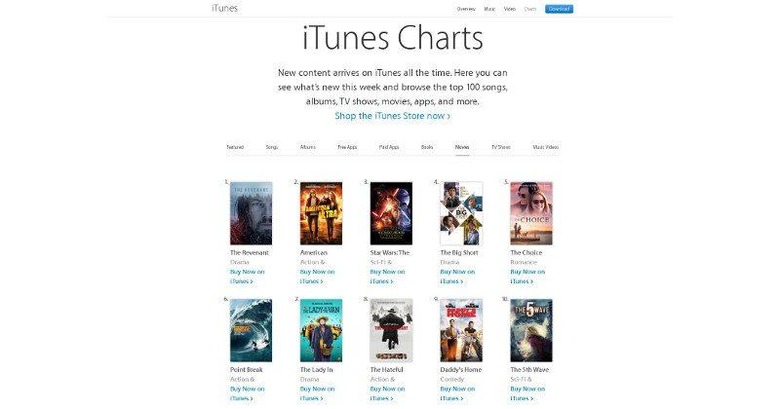 The Great Firewall of China strikes again, or so this New York Times report claims. Last week, hundreds of Apple device users in China suddenly found themselves blocked from the company's iTunes Movies and iBooks services, which was just launched in the country last September. Although no official statement has been made yet, the report claims that a Chinese regulator is behind the shutdown. Rather than a simple isolated case, the move is being painted as part of a larger crackdown on foreign companies operating in China.
China has long been both a holy grail and forbidden fruit for foreign companies, especially tech ones. The huge and largely untapped market is enough of an incentive to businesses but the country's restrictive policies, censorship, and general wariness of foreign companies have made it almost impossible to do so.
So far, Apple was seen as the exception, perhaps giving other companies the hope that they too can make it big. Apple's iPhones and iPads have been doing quite well in China but it wants more than just to sell its hardware. It also needs to sell its services that will tie people to those hardware. From iTunes to iMovies and iBooks to, more recently, Apple Pay, the Cupertino-based company has gone over and beyond just to keep cordial ties with the Chinese government and keep its business strong there. At least until now.
In the events proceeding from Snowden's whistleblowing, the Chinese government has become even more suspicious of large foreign companies operating in the country, especially those from the US. It has named eiht companies that it considers too deeply entrenched in China's core industries and have taken steps to make local businesses shine brighter, one way or another. Among the eight are Qualcomm and Microsoft, both of whom have seen sales and profits take a downward turn in recent years. Now it seems to be Apple's turn to feel the heat.
There is no official declaration yet to confirm or deny this report, but just days after the iTunes blackout, Chinese President Xi Jinping met with the country's top tech industry leaders, including Alibaba's Jack Ma and Huawei's Ren Zhengfei. The topic, unsurprisingly, involved how China has to improve its "management of cyberspace and work to ensure high-quality content with positive voices creating a healthy, positive culture that is a force for good". To some, that might sound eerily similar to censorship.
An Apple spokesperson was quoted to have said that the company is hoping to resolve the issue quickly to remove the blocks. I cannot help but do so, as it now considers China to be its second biggest market after the US. That said, not all of its services are in danger, at least not yet. Apple Music, which launched at the same time as iTunes Movies and iBooks, remains in operation.
SOURCE: New York Times