Yesterday reports suggested that there was a relative "surge" of cases of infection and death at the hands of novel coronavirus COVID-19. This news originated in the Hubei province of China, where government health authorities made the mistake of announcing new cases and deaths without taking proper care to specify why their numbers appeared to explode compared to their otherwise most recent report. It's not so much an explosion of cases, but a modification of the way in which said cases are counted.
The timeline begins
At approximately 11:50AM Eastern Time on February 12, 2020, the CDC spoke with the press about novel coronavirus COVID-19. "At some point, we are likely to see community spread in the U.S. or in other countries," said Dr. Nancy Messonnier, CDC National Center for Immunization and Respiratory Diseases director. "This will trigger a change in our response strategy."
At just before 2PM Eastern Time on February 12, 2020, we reported that Mobile World Congress 2020 was just about to be announced as officially cancelled. Official word was rolled out to the press over the ensuing hours.
"With due regard to the safe and healthy environment in Barcelona and the host country today, the GSMA has cancelled MWC Barcelona 2020 because the global concern regarding the coronavirus outbreak, travel concern and other circumstances, make it impossible for the GSMA to hold the event," said the official statement from the GSMA.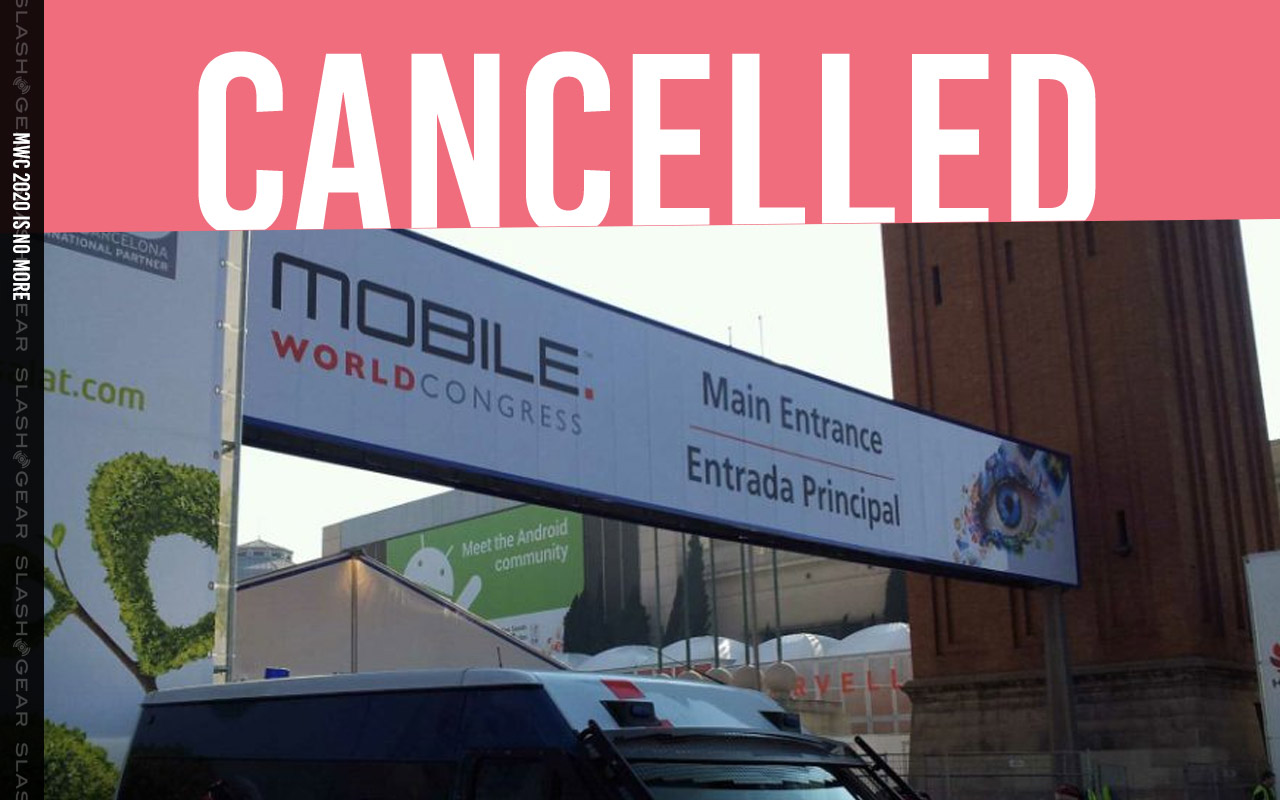 The case report "surge"
Per the CNBC timeline of February 12, 2020, China's Hubei province released a report at 7:55 AM Eastern Time. This report included "an additional 242 deaths and 14,840 new cases as of Feb. 12 – a sharp increase from the previous day." This province's government's reported totals at that time for coronavirus infection: 48,206, and deaths: 1,310.
At 10:40 AM Eastern Time, February 12, Hubei province health authorities made note that the "surge" in new "confirmed" cases was due to their change in scope of reporting. This new form included "clinically diagnosed" in the total "confirmed case" count. Before now, only those with tested results from a laboratory were included in the public count.
Today's updates
Fast forward to today, around 11AM Eastern Time on February 13, 2020, and the World Health Organization reported a new case total for China's Hubei province to 59,804 infections and 1,367 deaths.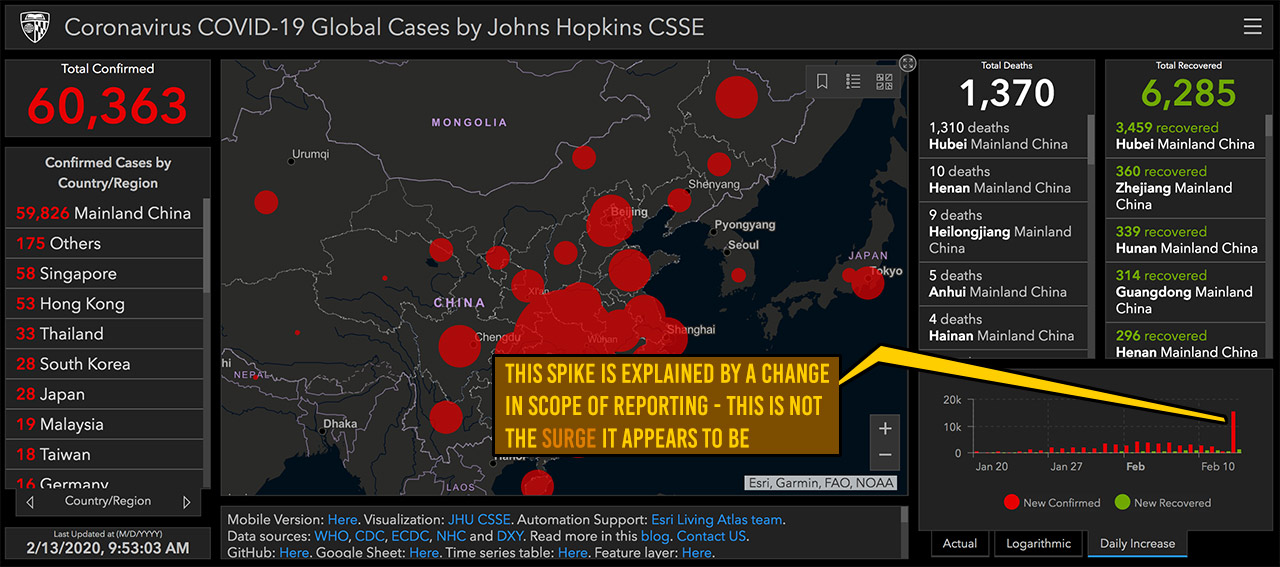 China's Communist Party announced a change in leadership in the Hubei province, replacing party secretary Jiang Chaoliang with Shanghai Mayor Ying Yong. Also announced was a leadership switch in Wuhan, from party boss Ma Guoqiang to Wang Zhonglin.
This announcement was made "hours after China announced a significant jump in infection numbers in Hubei," according to the Washington Post. "The surge followed a change in official methodology for diagnosing and counting cases, a shift that revived questions about the reliability of China's data and testing methods."