Chevy turns 2015 Corvette into an anti-valet CCTV strongbox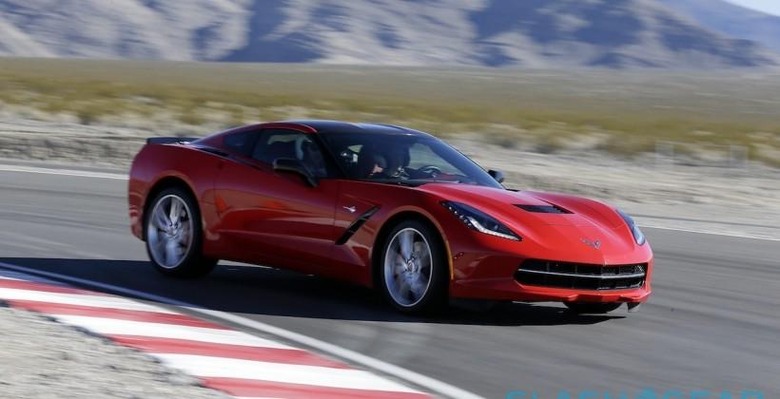 If you're lucky enough to own a Corvette then you probably also have sleepless nights at the thought of handing over the keys to valets and parking lot attendants: after all, 460 HP has a siren call of its own. Tick the Performance Data Recorder option, however – the track day camera and telemetry system we tested out earlier this year – when you buy your 2015 Corvette, however, and there's now a Valet Mode to foil such hijinks.
The Performance Data Recorder was initially intended as a way for track drivers to spend less time nannying GoPro cameras and more time actually on the asphalt. Video from a 720p HD camera mounted above the rear-view mirror is fed to an SD card in the glovebox, along with telemetry data like speed, current gear, engine speed, and even things like how many Gs you're pulling.
2015 Corvette PDR hands-on:
Valet Mode is arguably the placid other extreme of PDR, with Corvette product manager Harlan Charles dubbing it "a baby monitor for your car."
Punch in a four-digit PIN code on the touchscreen in the center console, and the car automatically starts recording video and audio to monitor what's happening while you're parted from your keys.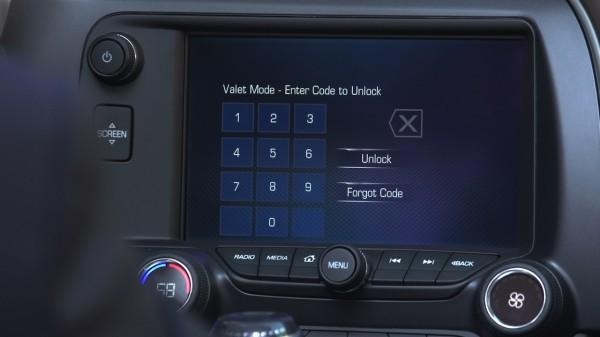 Meanwhile, the glovebox and the storage nook behind the center console are both locked, to hopefully prevent your sunglasses or that half-empty packet of gum going missing.
Finally, the radio and infotainment system are disabled, so as to avoid anyone blasting out your speakers or, perhaps more dangerous, hitting the "Home" favorite in your PND and then driving your own car to where you live to steal your TV.
In fact, the only thing the Valet Mode doesn't actually do is limit the performance of the engine itself. That's in contrast to the similar system on the 2015 Dodge Challenger SRT Hellcat we drove recently, which lacks the video monitoring and locking glovebox cleverness, but does force the car to remain under 4,000 rpm, prevents aggressive gear-changes, shuts out Launch Control, and keeps all the electronic nannying turned on.
The Performance Data Recorder will be a $1,795 option on the 2015 Corvette in 1LT or 2LT trim, and included as standard on the 3LT package.