Chevy made a life-size Silverado pickup with Lego bricks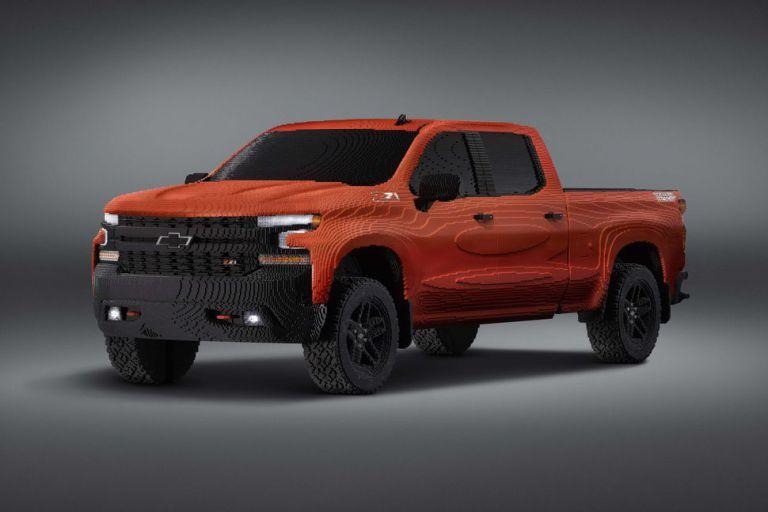 Building life-size replicas of cars from Lego is far from a fresh idea these days, but seeing the finished creation is still just as impressive as ever, especially when considering how much time an effort goes into the construction. The latest example comes from Chevrolet, who've teamed up with Lego once again following The Lego Batman Movie in 2017. This time they've used the iconic plastic bricks to make a life-size model of the 2019 Silverado pickup.
Two years ago Lego and Chevy brought the Lego Batmobile to life with a model that measured a whopping 17 feet long. Now they've given one of Chevy's vehicles the Lego treatment, with a full-size replica of the 2019 Silverado 1500 LT Trail Boss greeting visitors to the Detroit Auto Show's public days this weekend. Of course, the model is also being used to promote the upcoming release of The Lego Movie 2: The Second Part, which features a small camera from Chevy's pickup truck.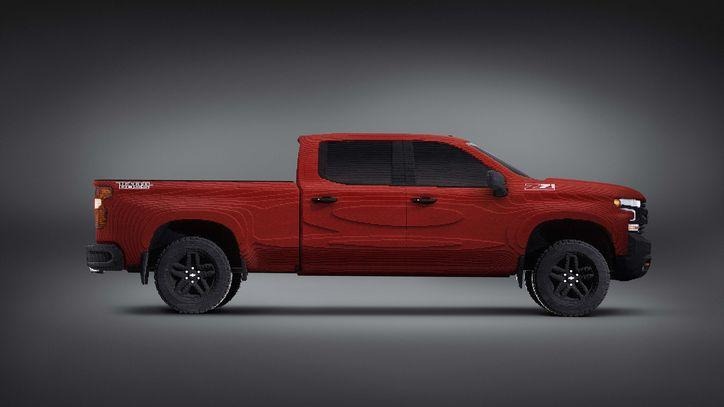 It took 18 Lego Master Builders roughly 2,000 hours to build the Lego Silverado, which is made from 334,544 plastic bricks, with the most common piece being the 2x8 stud in red. The model was assembled in Connecticut, measures 20 feet long, 6 feet tall, and 8 feet wide, and weighs 3,307 pounds, or around 1,000 less than Chevy's real truck.
Chevy didn't go as far as making its Lego Silverado actually drivable, like the impressive Lego Bugatti Chiron we saw last year, but the plastic truck does feature working lights. The Lego Movie 2: The Second Part, meanwhile, hits theaters on February 8th.