Chevrolet Spark EV slips in under $25k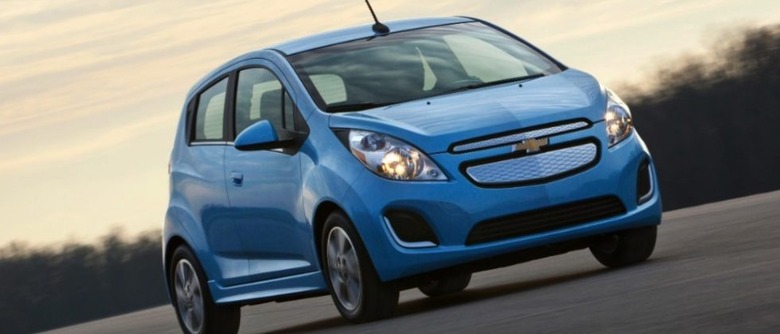 Chevrolet has officially revealed its 2014 Spark EV, a new plug-in electric city car with a sub-$25,000 price tag after tax incentives, though the company isn't talking specific range yet. The new compact, unveiled at the LA Auto Show 2012 and following in the tire-prints of the Chevy Volt, and has a GM-designed 130 HP electric motor for 400 lb.ft of torque, and a 20+ kWh li-ion battery which together the car company claims are good for best-in-class acceleration and range. The Spark EV will do the 0-60mph dash in under 8s.
That li-ion battery – which has apparently been through more than 200,000 hours of testing for safety and performance – recharges to 80-percent in 20 minutes time, using an SAE Combo DC Fast Charge system, though that doesn't come as standard. Alternatively, a 240V outlet can fully charge the Spark EV in "less than seven hours"; expect longer again if you're using a regular 120V connection.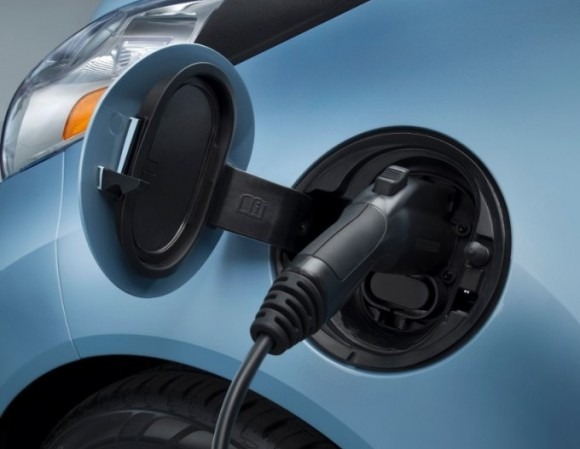 Chevy's Mobile App will allow for charging periods to be set around on- and off-peak electricity rates, and the batteries are covered by an 8yr/100,000 mile warranty. There'll also be three years of standard OnStar service, which forms the backbone of the Spark EV's remote management.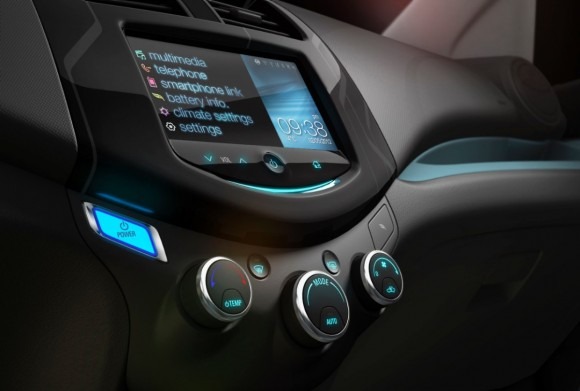 Inside, there are two 7-inch color LCD screens for infotainment and power management, with Chevrolet throwing in a "confidence gauge" that predicts real-world range based on typical driving style and other conditions. There'll be plenty of blue LED lighting – to match or contrast with the Electric Blue, Black Granite, Summit White, Silver Ice, and Titanium external color schemes – and Chevrolet's new Siri-enabled MyLink infotainment kit.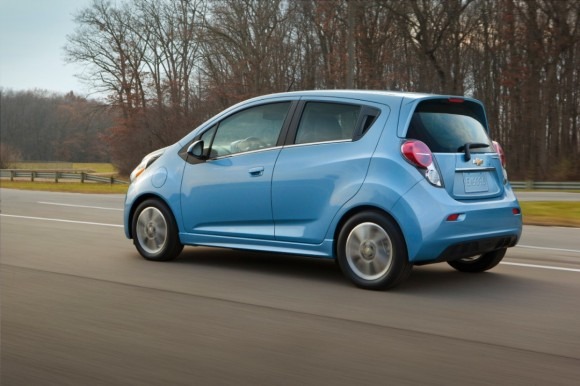 The Spark EV will go on sale in California, Oregon, at "participating dealerships" in Canada, in South Korea, and "other global markets" from summer 2013. International pricing is yet to be confirmed.