Chevrolet MyLink Gains Siri Integration Today In 2013 Sonic And Spark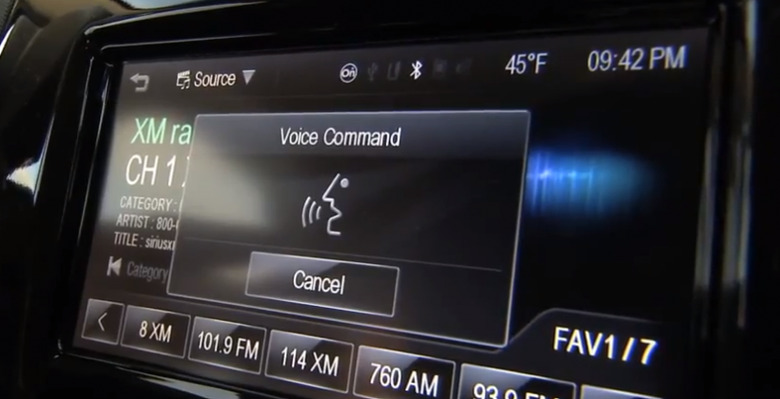 Starting today, those of you with a Chevrolet Sonic or a Chevrolet Spark working with Chevrolet MyLink with your iPhone will be able to work with Siri eyes-free integration. This update takes on what was promised back in November of last year and what we got to see with our own eyes that same month in an early preview, making it real for real-world vehicle owners. With Siri integration, users will be able to connect their iPhone (any model that works with Siri natively) completely wirelessly and jump on in to Eyes Free mode.
Both the Chevrolet Sonic and Spark allow their MyLink system to attach itself to your iPhone via Bluetooth. From there you're using your steering wheel voice activation button to notify Siri you'd like to make a command. This button is a toggle switch, meaning you can press once to start a session with Siri, then press again to stop your chat.
With this connection, you'll be able to access your phone's calendar and make appointments on the fly, make voice calls, access your contacts, and play music. You're able to instantly switch sources for your music between AM/FM/XM radio to iPod mode for music from your iTunes library. All of this is done while the display of your phone is kept in sleep mode automatically so you're not distracted by it constantly flickering on and off when you chat – makes sense!
For those of you that own a 2013 Chevrolet Spark or a 2013 Chevrolet Sonic already, you'll be able to upgrade your MyLink radio for Siri integration starting in March. All vehicle purchases made after this point will have the upgrade right out of the box. If you'd like to connect to MyLink with your iPad, you can do so, but you do need an internet connection if you'd like to use Siri – keep that in mind!
[via Chevrolet]