Chevrolet Android Auto update for 8-inch MyLink starts March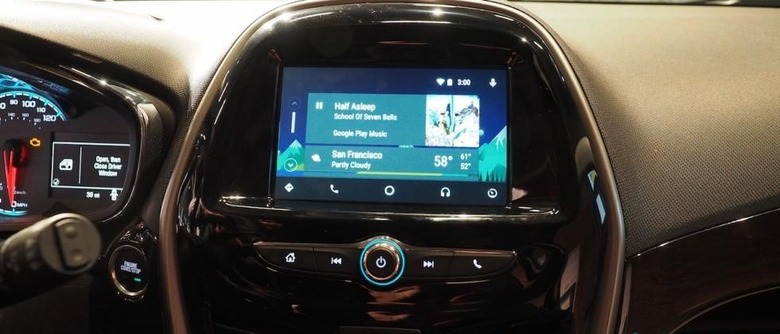 After all the rather negative news in the automotive industry these past days courtesy of Volkswwagen, here's one that might bring a smile to some, particularly those rooting for Android in the car. Chevrolet has just announced a more or less definite schedule when it plans to roll out its promised Android Auto update to its 2016 models. Owners of those models that bear its 8-inch MyLink infotainment systems will be able to claim the Android Auto update starting March next year from authorized Chevrolet dealers.
Last May, Chevy made a grand promise to outfit 14 of its 2016 cars with Android Auto and/or Apple CarPlay. The car maker claims that it is the only one in the market that is putting the latest mobile technologies in the most number 2016 cars. That said, Chevrolet first promised that the Android Auto update will happen sometime later this year but it is now pushing that date back to the first quarter of 2016.
In particular, it will be models equipped with Chevy's 8-inch MyLink systems that will get the update next year. That particular 8-inch model can function standalone independent of either Android Auto or CarPlay, while the 7-inch MyLink requires either of the two to work. Thirteen 2016 Chevy cars have the 8-inch MyLInk and are thus eligible for the update. This list includes:
• Cruze (Excludes Limited)
• Malibu (Excludes Limited)
• Impala
• Volt
• Camaro
• Camaro Convertible
• Corvette
• Corvette Convertible
• Colorado
• Silverado
• Silverado HD
• Tahoe
• Suburban
Owners who would like to take advantage of the features of Android Auto will need to connect their phones to MyLink via USB. Android Auto itself requires that the smartphones are running Android 5.0 or higher.