CES 2008: Vizio Debut 'Black Tie' 1080p LCD High-Def TVs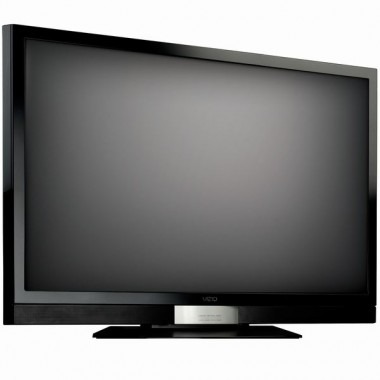 If LCD not plasma is your TV tech of choice, Vizio's new "Black Tie" models might catch your eye.  Both the SV42LF and SV47LF – measuring in at 42 and 47-inches respectively – can display 1080p at 120Hz, have four HDMI 1.3 ports and a side-mounted "HD Game Port" with HDMI, 6500:1 contrast ratios and new, extra-thin black bezels to make them as unobtrusive as a massive flat-screen TV can be.
Motion Estimation Motion Compensation (MEMC) should keep judders to a minimum, and integrated NTSC/ATSC/Clear-QAM TV tuners, onboard Dolby 3.0 processing and component video/RCA stereo inputs should see all the connectivity, signal and general enjoyment bases covered.
They'll ship in July 2008 priced at $1499 for the SV42LF and $1899 for the SV47LF.