CES 2008: Vizio Unveil 50-Inch 1080p Plasma TV With Silicon Optix HQV Processing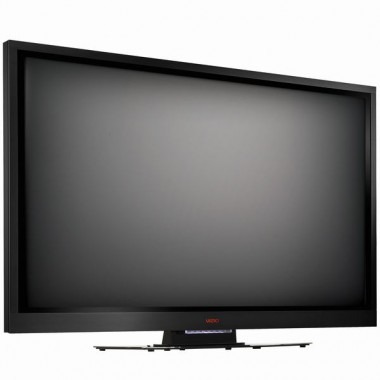 If you're in the market for a new high-def TV then don't be surprised if you're magnetically drawn to CES over the next week or so – the place is simply heaving with high-definition sets.  Vizio is responsible for a lot of them, too; the company has launched seven new plasma TVs to join their flagship 50-inch VP504F complete with Silicon Optix HQV processing, including the 60-inch VP605F.  Both are 1080p capable.
Silicon Optix's REON HQV chip can simultaneously process two full HD or SD channels, stripping out noise and compression artifacts, which means even your picture-in-picture is at its crispest.
Should the price tags for the VP504F ($1699) and VP605F ($2899) be too rich for you, one of Vizio remaining five plasmas might fit the bill.  They include the VP322 at 32-inches ($689), the VP422 at 42-inches ($999), the VP423 at 42-inches ($999) and the 50-inch VP503($1399).
All of the five support 720p HDTV and will be available from May or June 2008.