CES 2008: SanDisk 12GB microSDHC Memory Card Out For Testing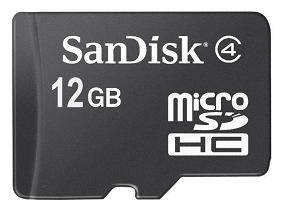 Less than three months after Vincent tested out SanDisk's 8GB microSDHC memory card, the company has begun sending out 12GB versions to cellphone manufacturers to allow them to test their handsets with the newly massive chip.
It's a move that will please many companies, who will soon be able to say "more memory than the iPhone!"; however, there are no details on availability nor predicted price.
SanDisk is also running a campaign entitled "Wake Up Your Phone" designed to encourage people to buy a memory card to slot into their cellphones.