car2go adds Mercedes to fleet as Daimler rewrites car ownership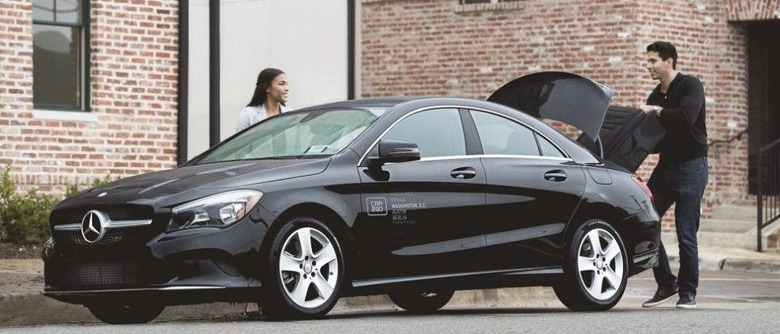 If you've considered car sharing service car2go but been turned off by its diminutive Smart cars, a fleet of more impressive – and practical – Mercedes-Benz models might change your mind. The service has announced today that it's adding two models of four-door Mercedes to its fleet, initially in four locations across the US. That, car2go says, is in response to a successful trial in Canada, albeit with different models.
The test program, in 2016, saw car2go add some Mercedes-Benz B-Class vehicles to the line-up. Offering more space for both passengers – up to five people fit in a B-Class, as opposed to the two in a Smart – and for their luggage, the cars were such a success that they became permanent additions to the fleet.
However, the new cars will be different models. car2go has opted for the 2017 Mercedes-Benz CLA and GLA, the automaker's smallest sedan and crossover, respectively. Each seat up to five and have more cargo space than a Smart, as well as carrying more prestige than the little city cars. There's also a change in branding, with the bold blue and white insignia emblazoned on the Smart cars being traded in for black, white, and silver paint and logos in far more conservative sizes.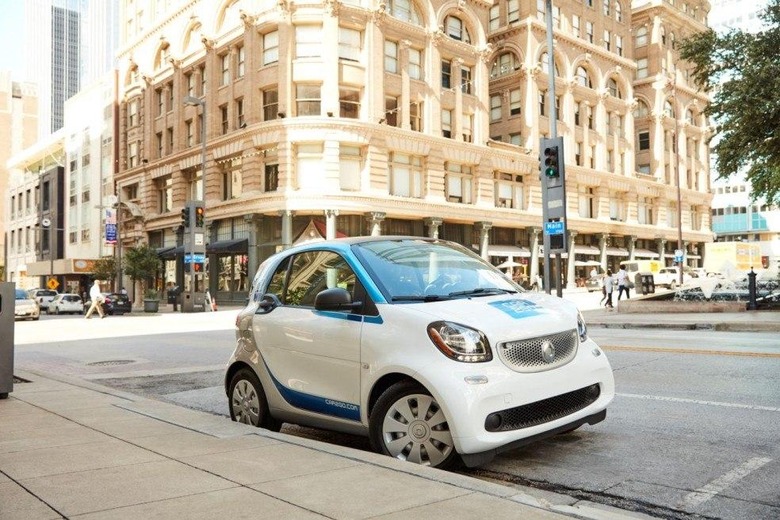 The car sharing company says that the existing Smart cars aren't going anywhere, mind, and users will instead be able to choose between them and the new models. Initially the CLA and GLA will be offered in Austin, Portland, Seattle and the Washington, D.C. area. Come February, they'll also show up in Toronto and Vancouver.
Later in 2017, more North American cities will get the new models. Pricing is unsurprisingly higher for the CLA and GLA than the Smart, though initially car2go is offering the same per-minute rate of $0.41/min. An hour's use will eventually cost $19, however, and a full day will be $79; in contrast, the same periods in a car2go Smart would cost $15 and $59 respectively.
Of course, given car2go is a wholly owned subsidiary of Daimler North America, the increasing use of the Mercedes range is to be expected. The car sharing scheme already offered users a discount on most of Mercedes' models if they wanted to purchase or lease one. That incentive ranged from $500 to $4,500, car-depending.
It's all part of a recognition by those in the auto industry that transportation increasingly means much more than just car ownership. Speaking to SlashGear ahead of CES, Arwed Niestroj, Chief Executive Officer at Mercedes-Benz Research and Development North America, described how connected vehicles would open up "new services, tailored mobility, and shared ownership."
"The next big thing is P2P car sharing, even for luxury cars," the executive explained. Beyond that, increasingly autonomous vehicles will be able to pick people up, drive them to their destination, and then park, all controlled by the same Mercedes app. "Consider it like a platform for the brand," Niestroj said. "On this platform we will grow a huge variety of services, and this will go beyond pure mobility."
Daimler isn't the only luxury company looking at alternative ways of car utilization, mind. Cadillac launched BOOK, a hybrid car sharing/leasing system which offers access to its full range for a fixed monthly fee – but with no minimum contract – earlier in January, for instance. Even Bentley has said it is working on an exclusive membership scheme that would allow customers access to a fleet in select cities around the world.