It isn't surprising to see device manufacturers bring out all their wares at CES and this year Canon is showing off a ton of new products that are just getting added to its portfolio. Among the literally dozens of things it has on the showroom floor are five new members of its PowerShot digital camera family. The PowerShot SX 540 HS and the PowerShot SX 420 IS expand Canon's Super Zoom camera lineup while the three ELPH modesl, the 360 HS, 190 IS, and 180 IS give more options for those who prefer a more compact shooter in their bags or pockets.
The PowerShot SX 540 HS and SX 420 IS have a few things in common. Both, for example, have a dedicated button for easily sharing photos via Wi-Fi and NFC. Both also have a large 3.0-inch LCD screen that makes short work of controlling the cameras' special features. And both fortunately have Optical Image Stabilization to help those shaking hands.
Of course, the devil is in the details. The SX 540 HS is the higher end of the two. It boasts of a 20.3 megapixel CMOS sensor which, when paired with Canon's DIGIC 6 Image Processor, promises high quality images even in low light situations. The camera's optical zoom reaches 50x. It can also record videos up to 1080p in quality at 60 fps. Naturally, it also has the higher price tag, at $399.99 starting in March.
The SX 420 IS throttles the features down a notch. The 20.0 megapixel sensor is of the CCD variety, not CMOS. Optical zoom reachees only 42x, the equivalent of 24-1008 mm). This time, the DIGIC 4+ Image Processor is used. As for video recording, it can only do 720p max. It makes up for that with a bunch of fun features like Fisheye effect, Toy Camera, and more. It also has a more affordable price tag of $299.99 and will land in stores earlier in February.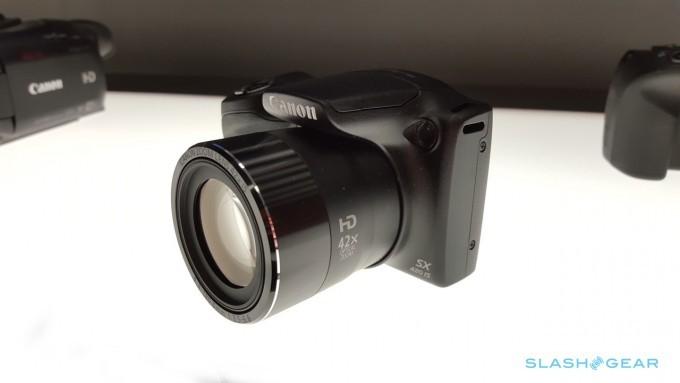 Not everyone wants to take along a bulky but zoom-powered digital camera with them all the time. For this type of photographers, Canon's new ELPH models might be of more service. At the very top sits the 360 HS and its 20.2 megapixel CMOS sensor, which works together with a DIGIC 4+ processor. It also has 12x optical zoom and OIS and can record 1080p videos. All that for $209.99, avaiilable starting next month, and in silver or purple colors to boot.
A small step down is the ELPH 190 IS, trading in the CMOS sensor for a 20 megapixel CCD one, still paired with a DIGIC 4+. Video recording is pared down to 720p as well but it does have 10x optical zoom and OIS. In exchange, the price is also pared down to $159.99, but with more color options of black, red, and blue. Availability starts February as well.
At the most basic level, you have the ELPH 180 IS. It boasts of a 20 megapixel CCD sensor and 8x optical zoom, along with optical image stabilization. It can also record videos in HD quality. It also boasts of the most affordable tag, at $119.99 starting February. Available in silver and red.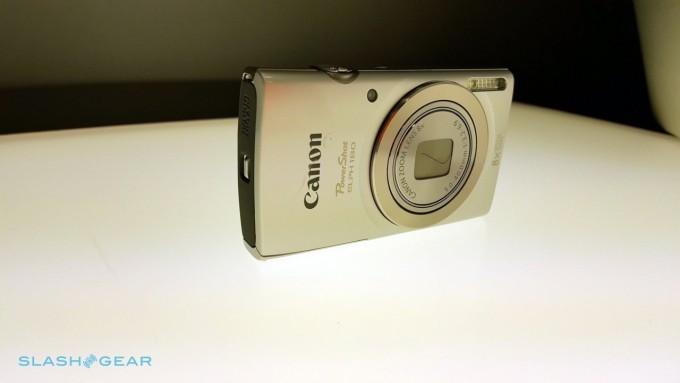 All of these new PowerShot digital cameras are compatible with Canon's Connect Station, specifically model CS100. The station offers and easy and wireless, at least from camera to station, way to view, transfer, and edit photos on a connected (with wire) computer. No sign yet of Canon's new Connect Station with wireless charging capabilities.