New Canon Connect Station to have wireless charging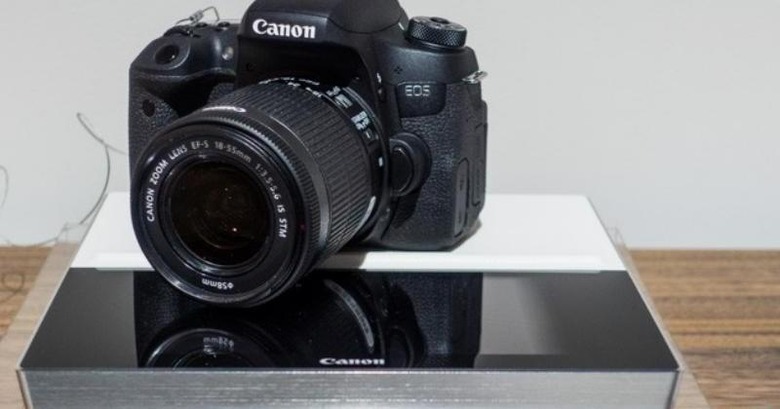 Here's yet another way smartphones are influencing the digital photography world. At the Canon Expo 2015 this week, the famed camera maker gave a glimpse of what its next generation Connect Station will be like, which, to sum it up, will tout a bunch of wireless technologies. Wireless transfer of data is already a known feature of this accessory. The next version, however, will also be sporting wireless charging, definitely a rare feature, if not a first, for digital cameras, resembling the growing trend of wireless charging among mobile devices.
Placing a Canon camera on top of the Connect Station immediately initiates the wireless transfer of photos and videos, made possible by built-in Wi-Fi, with NFC utilized for easy sharing, a common feature of the Connect Station. The upcoming model will sport its own 1 TB hard drive for storing those files and an HDMI port for connecting to external displays.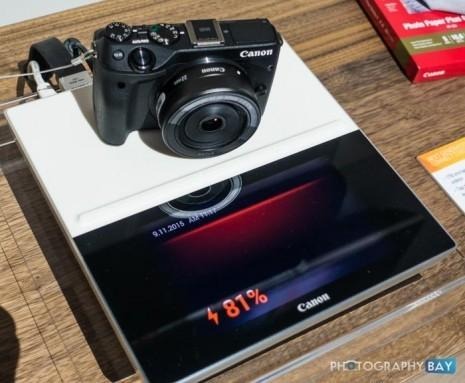 What's new here is that after the file transfer is done, the station will then start charging the camera put on top. The surface display provides an orange indicator of how much charge the camera's battery already holds. Canon has not given the exact voltage and output capacity of this wireless charging plate, which will, of course, be available when the device launches.
That said, a wireless charging plate will naturally require a camera with wireless charging capabilities. For the demonstration, Canon modified a Rebel T6s and EOS M3 to have wireless charging capabilities. However, very few if not no digital camera today has that built-in. That will change soon, of course. Canon promised that its future cameras will all support wireless charging, starting from the high end EOS line, to the PowerShots and then finally to the rest of the catalog.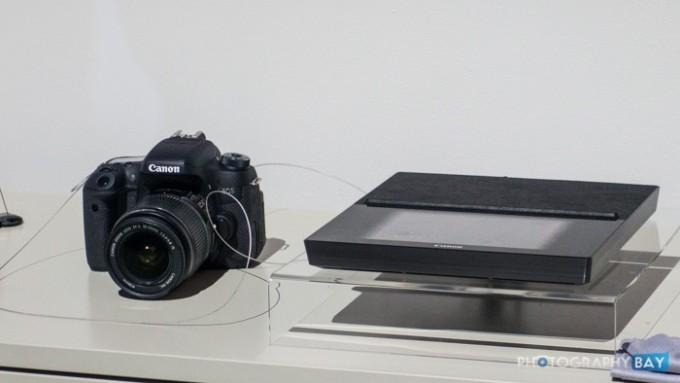 SOURCE: Photography Bay