Canon PowerShot G5 X, EOS M10 now official, G9 X included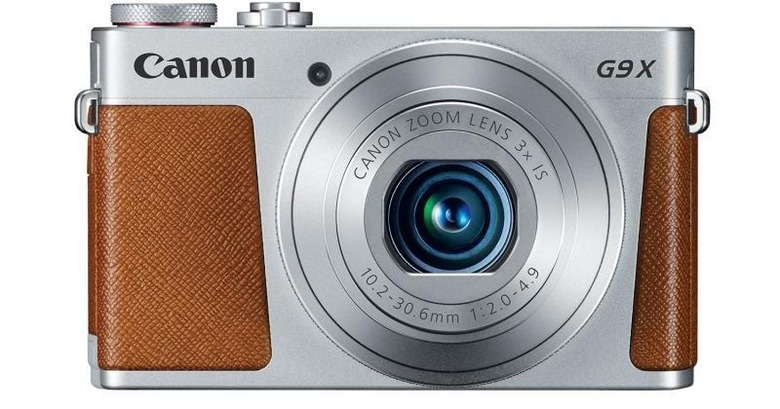 Canon has finally given the official word on the its new digital cameras, one from the EOS M family and two from the high performance PowerShot line. Much of what we've seen last time meshes with the formal announcement, but you know what they say about details and devils. The EOS M10 puts a new interchangeable lens on a digital compact to appeal to what Canon calls the Social Media Generation, while the PowerShot G5 X and G9 X expand the choices that professional photographers have when taking shots on the go.
While the EOS M10 is designed to be powerful, a lot of emphasis is placed on its compact size and portability. That's because Canon is selling it to the selfie and social media generation, a group that is characterized by the desire to take photos and videos any time anywhere. As you might have guessed, that means that the touch sensitive LCD screen can tilt all the way up 180 degrees to make selfies easier. But portability doesn't have to come at the price of quality. The EOS M10 comes with the new EF-M 15-45mm f/3.5-6.3 IS STM lens that can shorten into a compact size when not in use. Plus, the camera is also compatible with lenses from the EF-M, EF, and EF-S series.
The Canon EOS M10 sports an 18.0 megapixel CMOS sensor paired with a DIGIC 6 image processor and is capable of 1080p video recording at 24 and 30 fps. The camera also has both NFC and Wi-Fi capabilities for easy pairing, data transfer, and remote control using a smartphone or tablet.
The new PowerShot G-series cameras target a different crowd, those that don't mind a bit of heft and size in exchange for superior output. The G5 X and the G9 X cater to two different class of users but share many things in common, like the large 1-inch 20.2 megapixel High-Sensitivity CMOS sensors, Wi-Fi and NFC connectivity, and the new "Star Mode" features for budding astronomers and star gazers. What sets the G5 X apart is its high resolution 2.36 million dot OLED electronic viewfinder which allows users to still operate the camera in situations where the LCD screen is inappropriate or inaccessible. And while it has its own built-in flash, the PowerShot G5 X also has a dedicated hot shoe for connecting accessories, like an EX-series Speedlite.
The PowerShot G9 X isn't as flashy, no pun intended, but makes up for the lack of an EVF with its portability, thanks to its relatively smaller and lighter body. The G9 X is nonetheless just as formidable, especially when taking continuous shots at a rate of 6 fps.
• The Canon EOS M10 comes in a kit that includes the EF-M 15-45mm f/3.5-6.3 IS STM zoom lens for $599.99 and comes in black or white colors, with a special gray option available exclusively from Canon's online store.
• The Canon EF-M 15-45mm f/3.5-6.3 IS STM zoom lens itself will go solo for $299.99.
• The Canon PowerShot G5 X goes for $799.99 and will come in a classic black design.
• The Canon PowerShot G9 X has a lower $529.99 tag and gives a choice of classic black or silver gray body with brown stitched leather accents.
All cameras and lenses are schedule to hit stores November this year.