Canon PowerShot ELPH 160, 170 IS hands-on: point and shoot simplicity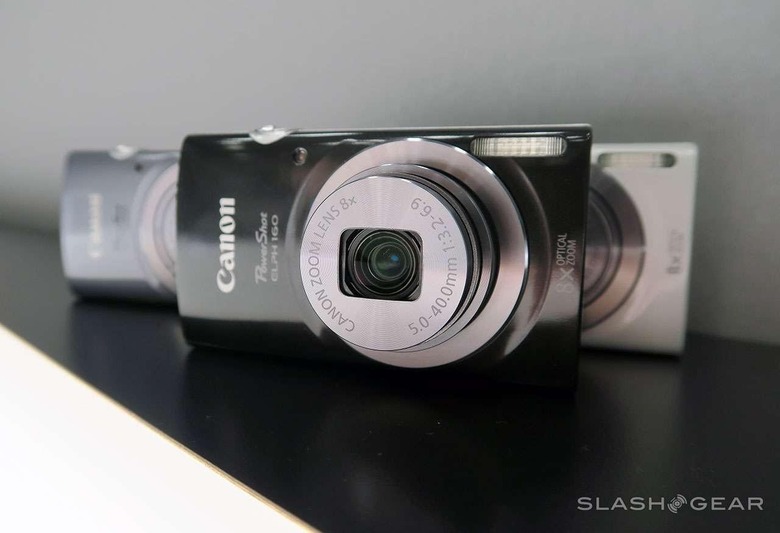 Earlier this week Canon rolled out the red carpet for its new line of PowerShot cameras, and two among them are the tiny point-and-shoot ELPH 160 and 170 IS compacts we recently went hands-on with here at CES 2015. Those familiar with Canon's PowerShot lineup will immediately recognize these two as being part of it, with design cues from past models rolling over into the latest options, which are largely most notable for their feature upgrades over past offerings. What kind of features? Read out hands-on to find out!
Canon PowerShot ELPH 160
First up is the PowerShot ELPH 160, a compact and sleek point-and-shoot camera that comes bearing a 20-megapixel sensor alongside a DIGIC 4+ Image Processor and 8x optical zoom. In addition, and to keep things simple, the camera includes a dedicated button for triggering a 720p HD video recording.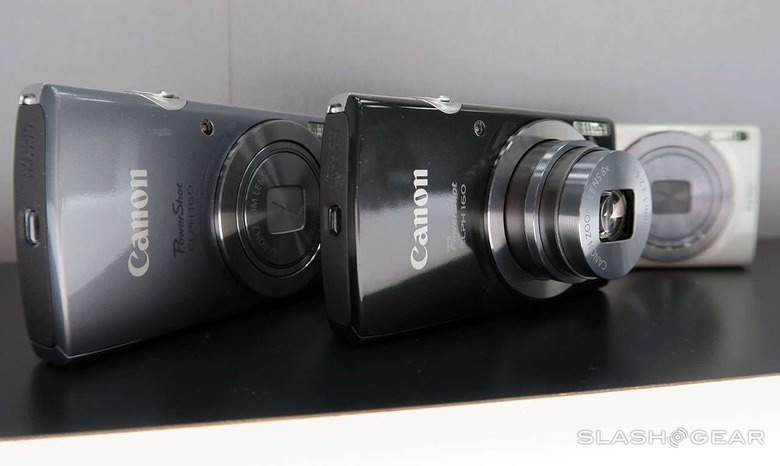 The camera is very much pocket-friendly, and is compatible with Canon's new Connect Station CS100 hub, which allows users to shuttle their images off to a central location other than a cloud service. We've got all the details on that new hub here if you haven't seen it yet.
Canon PowerShot ELPH 170 IS
If you want something tiny and easy to use but with a bit more oomph behind it, Canon also has the new PowerShot ELPH 170 IS which, as its name suggests, comes with image stabilization for that extra bit of image sharpness. Joining the Intelligent IS, which Canon says will result in "virtually shake-free images", there's also 12x optical zoom, slightly trumping the ELPH 160.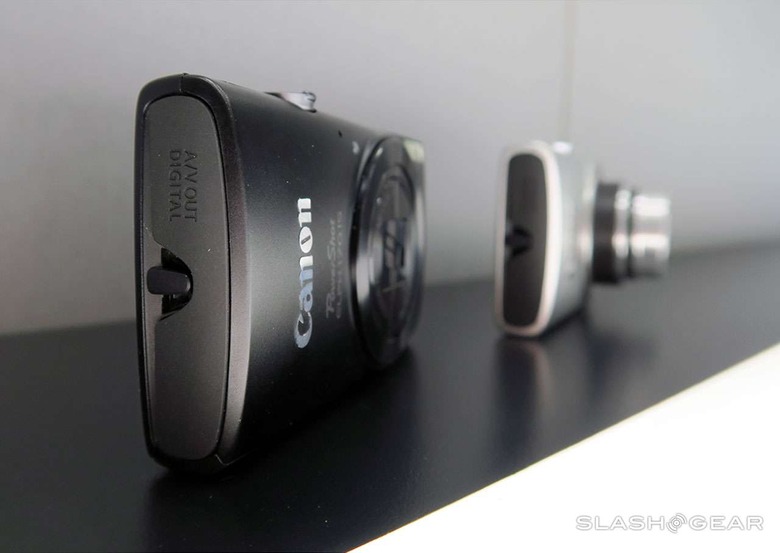 Otherwise the two cameras harbor similar genetics, with the 170 IS featuring the same dedicated 720p HD video recording button, 20-megapixel sensor and DIGIC 4+ Image Processor. The camera is likewise compatible with the Canon Connect Station CS100.