Canon Connect Station CS100 hands-on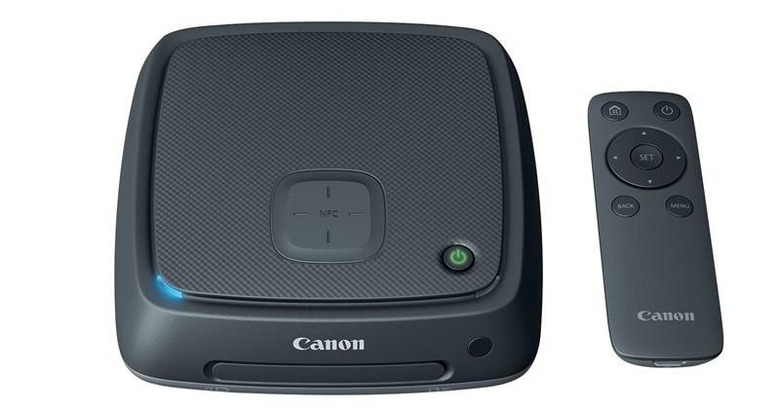 Canon has rolled out a new hub specifically for the photographers among us, and it is called the Connect Station CS100. With this device, users can store their photographs and videos from multiple devices using NFC and WiFi. This gives photographers a way to quickly offload the content from the camera to a central hub device, where the images and videos can later be accessed or showcased on a connected television/monitor. The Connect Station isn't available yet, but we've all the details on it after the jump!
The Canon Connect Station can offer photographers up to 1TB of storage for content, which can then be shuttled to a paired display in Full HD via HDMI. As you can see in the image above, there's an included remote for controlling any showcasing events you might want to have.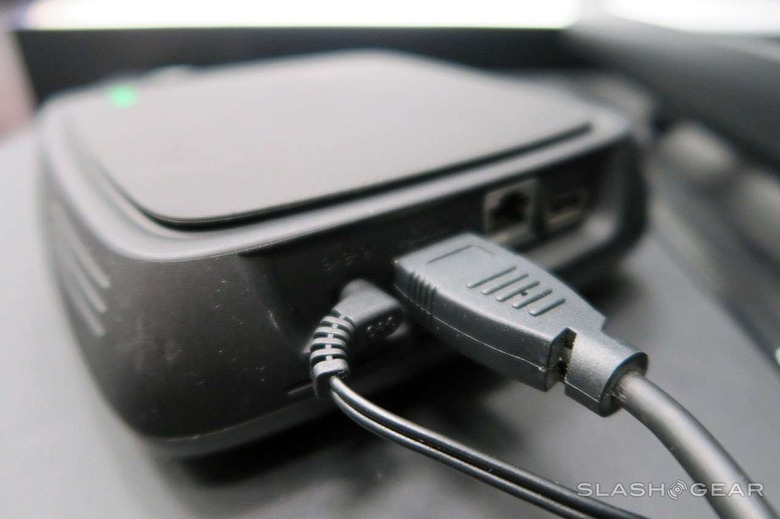 The remote can also be used for scrolling through the content while viewing it on a display. Canon promises its Connect Station's menus are easy to navigate through, and allows for different types of content sorting to make it easy to find what you need.
In addition to the wireless connectivity, the Connect Station also features slots for physically connecting CF and SD cards, and there is also a USB port for directly connecting a device. In addition to the camera support, the CS100 also supports wireless connections to SELPHY and PIXMA printers.
The device will be available this coming April for $299.99 USD.