Canon imageFORMULA P-215 Personal Document Scanner revealed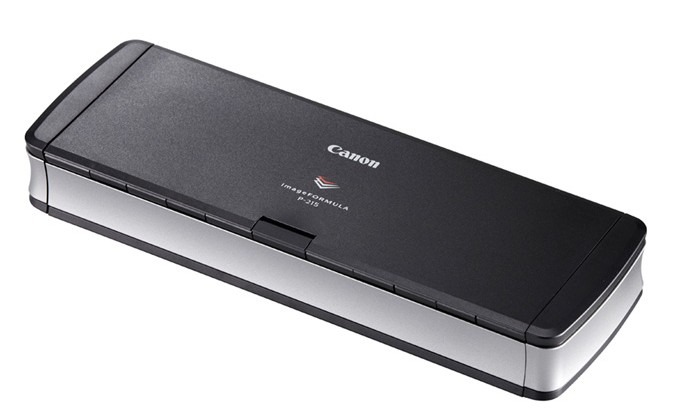 For those of you that love to digitally scan paper products into your computers but don't have any use for a size larger than 8.5 x 11 inches, but do also want a separate module just for business cards, Canon's got just the product for you! This week Canon announced their imageFORMULA P-215 Personal Document Scanner made specifically for the image capture user on the go. This compact device adds to Canons already successful personal scanner line, one that also includes the just-as-cute P-150 Scan-tini.
This little monster is small enough to fit in your briefcase (or backpack, whatever the case may be), and has a folded-down size smaller than a footlong sub sandwich. Unless you get a lot of toppings, of course. A mister Jom Rosetta, vice president and general manager of Imaging Systems Group, Canon USA, had the following to say about the scanner, noting its double use and tiny size:
"The combination of simple use, high-image quality and a built-in card scanning capability in such a compact footprint make this solution ideal for office users and mobile professionals in healthcare, financial services, government and other areas looking to take document capture beyond the walls of the office to the convenience of any location." – Rosetta
The unit measures in at 11 inches long, has a weight right around two pounds, and folds in and out easily for the documents you plan on working with. You'll be powering this device with a single USB cable, and the whole unit can handle a batch of 20 documents at once at 15 pages per minute max speed. This scanner comes bundled with Canon CaptureOnTouch Lite software which launches right when you plug the device into your PC, requiring no additional drivers to function. You also get the full version of CaptureOnTouch which allows you to scan directly to several applications in the cloud including Google Docs, Microsoft SharePOint, and Evernote.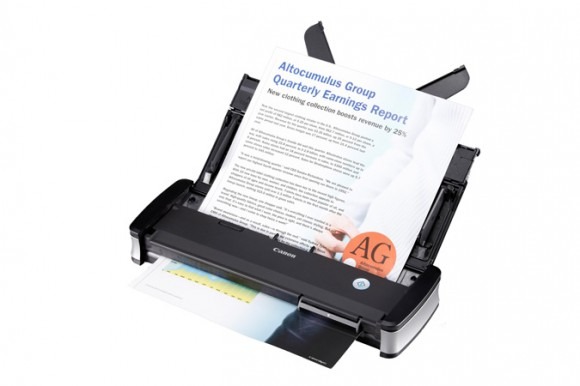 If you don't want to use the bundled application for scanning, you also get Windows ISIS / TWAIN drivers and a Mac TWAIN driver (this is all software, mind you,) that you'll be able to easily install and have your scanner work with essentially any 3rd party scan-ready app. The imageFORMULA P-215 Personal Document Scanner is available starting immediately through all Canon resellers for MSPR $325 USD.