The Canon EOS M200 is the newest compact interchangeable-lens camera in the company's lineup, made official this week. This features and abilities in this device were put together to create a "non-intimidating mirrorless camera for the experienced photographer," said Kazuto Ogawa, president and chief operating officer, Canon U.S.A., Inc.. The camera is also meant to be "approachable" enough for a person who's not necessarily aiming to shoot on a professional level.
This camera rolls with a 24.1 Megapixel CMOS (APS-C) sensor and a DIGIC 8 Imaging Processor. Canon included the ability to capture video at 4K (UHD) resolution at 30-frames per second, and Full HD (1080p) at up to 60-frames per second. This device also has support for Vertical Video – so they'll look good when people view video on their phone and refuse to hold their phone any way but up.
Canon noted this week that Vertical Video Support will be available for playback on a wide variety of Android and iOS devices. Canon confirming support for vertical video capture on a mirrorless camera may mean we're in what one might refer to as The Darkest Timeline. Canon started supporting Vertical Video with the PowerShot G7 X III and G5 X in July of 2019 and the world hasn't ended yet – so maybe we'll be alright?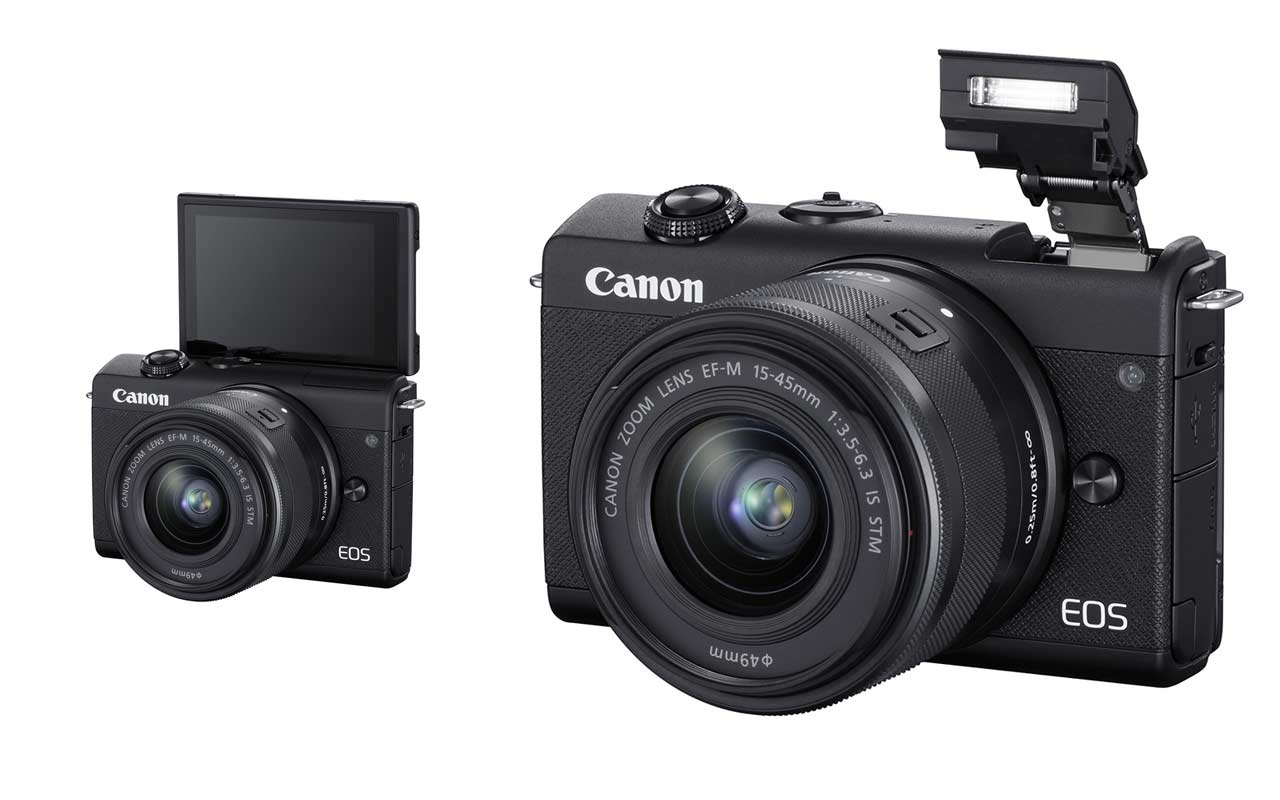 The Canon EOS M200 has Dual Pixel CMOS autofocus, eye-detection autofocus, and a tilting LCD touchscreen. Users can connect to the internet with this camera with Wi-fi, or their smartphone with Bluetooth. One must expect that this camera's intended use for vertical video would be for a smartphone – hence the connection, hence the ability to share to social networks, and the possibility that this camera might be the new Best Camera for Vertical Video – but we shall see!
This camera can work with a variety of lenses from the EF-M, Canon EF, and EF-S lens families. To use EF/EF-S lenses with this EOS M series camera, users will need the Optional Mount Adapter EF-EOS M that's available from Canon as a separate accessory purchase.
The Canon EOS M200 camera is expected to be available (per Canon) in October of 2019. This device has an estimated retail price of approximately $550 USD. This price will vary based on retailer and may change before the camera hits store shelves.