Canon Cinema EOS C500/C500 PL granted price and first peek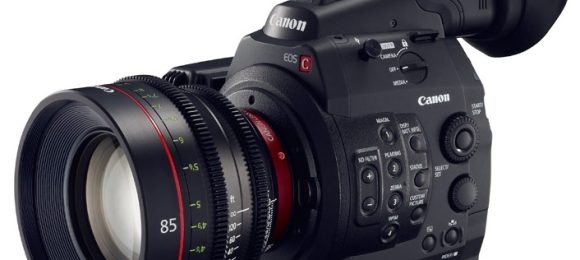 Today Canon has released information regarding their newest line of high-powered video cameras including the Canon Cinema EOS C500 and C500 PL including pricing which has preliminary plans for a price of approximately $30,000 USD. These cinematography cameras will be part of the new Canon EOS System of professional cinematography products and will be capable of outputting 4K (4096 x 2160-pixel) resolution digital motion imagery. This video will be able to be output in uncompressed RAW format for external recording as well, making them ready for high level performance at Hollywood film quality.
You can read a bit more on the standard information on this camera in our post from earlier this morning about the Canon EOS-1D and C500, while the new information reads thusly: plans for the release of these devices will be announced later this year. As it turns out, camera lovers want to know when devices will be released when they first hear of them, but Canon has no further information regarding when these devices will be out on the market at this moment. Canon will, on the other hand, continue enhance the rest of their Cinema EOS System product lineup in the meantime.
Another bit of information not yet released until now is the fact that the Cinema EOS digital cinematography camera will be up for display soon at the 2012 NAB Show. You'll be able to find one of these two devices at the Canon booth which will be located at spot C4325, easily found on the event map. This display will contain the EF-mount version only, but we're expecting the other model to be up sooner than later anyway.