Can Fiat Chrysler ride Google's self-driving cars to success?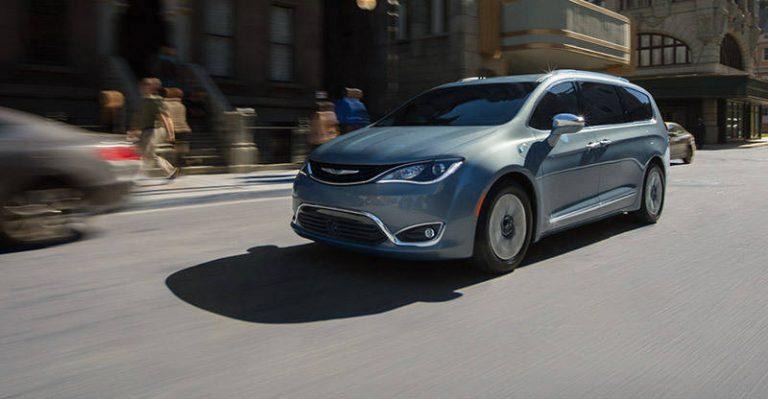 Fiat Chrysler doesn't have much in the way of an autonomous car strategy itself, but riding Google's coat-tails into the self-driving future may be the answer. The automaker has already inked a deal to provide 100 of its 2017 Chrysler Pacifica Hybrid minivans for Google to turn into autonomous cars, but that could be only the beginning for a deal that would bring FCA (Fiat Chrysler Automobiles) back into competition with rivals General Motors and Ford.
Fiat Chrysler will be specially customizing the new fleet to suit Google's purposes, at which point the keys will be handed over. Google's team will then install the various sensors and other systems which are required for tracking other cars, pedestrians, road markings, and signage.
Testing will be carried out at Google's facility in California, though both Google and FCA engineers will be co-located at a facility in southeastern Michigan to collaborate on the process.
Google's autonomous cars have used a range of different donor vehicles in the past, most notably the Toyota Prius and the Lexus RX SUV. However the search giant has also designed its own distinctive "pod" cars, as one possibility for hands-off urban transportation.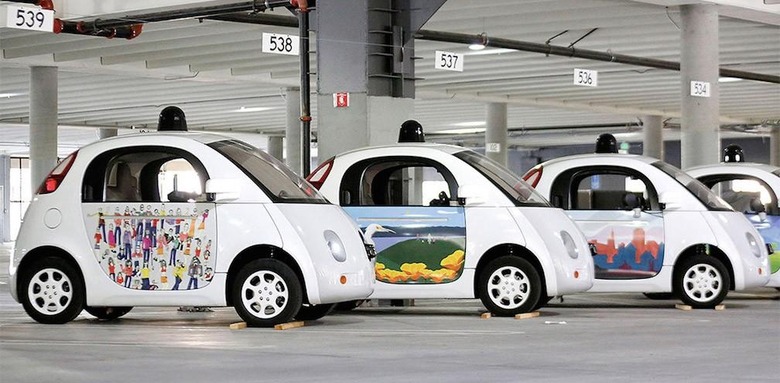 The FCA vehicle buy more than doubles the active fleet, however, as well as opening the door to arguably a more practical form-factor given it can seat up to eight depending on interior configuration.
If Fiat Chrysler boss Sergio Marchionne has his way, though, it'll only be the start of the two companies working together. Speaking this week, he suggested FCA was open to further collaborations, the Detroit News reports, though cautioned that it was still "too early in this process to try and make a call about with who we're going to end up with for sort of the winning solution" for the automaker's next-generation technology.
Still, he predicted that self-driving cars would be ready for prime-time within five years time.
The partnership comes as Fiat Chrysler is forced to do some drastic range-paring to bring its business under control. Though the Chrysler 200 sedan has met with generally positive reviews, FCA took the decision to axe it given the fierce competition in the midsize segment.
Similarly, its Dodge Dart cousin is also getting canned, as FCA focuses instead on the more profitable SUVs that make up its various ranges. The goal is to end the gush of development cash that has marred the automaker's recent financial performance, but that doesn't leave a huge amount in the bank for investing into R&D for things like autonomous vehicles.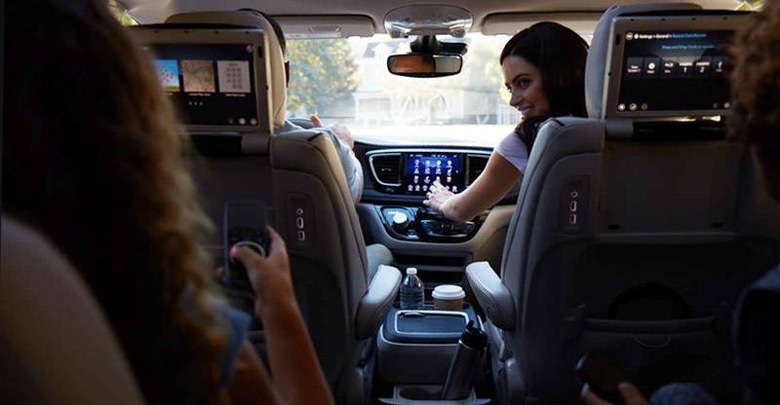 In the meantime, rivals GM and Ford are both pushing ahead with their own research. General Motors splashed out on acquiring an autonomous tech specialist in March, with the technology potentially being used to cook up a garage-full of self-driving Bolt EVs for Lyft.
As for Ford, its own R&D efforts have recently been focused on improving autonomous system performance in less-than-ideal conditions, such as low-light vision.
A deal with Google could be a fix for Fiat Chrysler's investment shortfall, though FCA's eagerness for a well-heeled partner may tip things considerably in Google's favor. The Mountain View firm has said that it will own all of the data the self-driving Chryslers generate, something believe to have soured earlier negotiations between Google and other car companies.
That may leave FCA beholden to a technology partner, the ambitions of which might not line up with its own. Whether it can afford to hold out for better terms, though, given the pace of its domestic and international rivals, remains to be seen.